All's Fair in Love and Cupcakes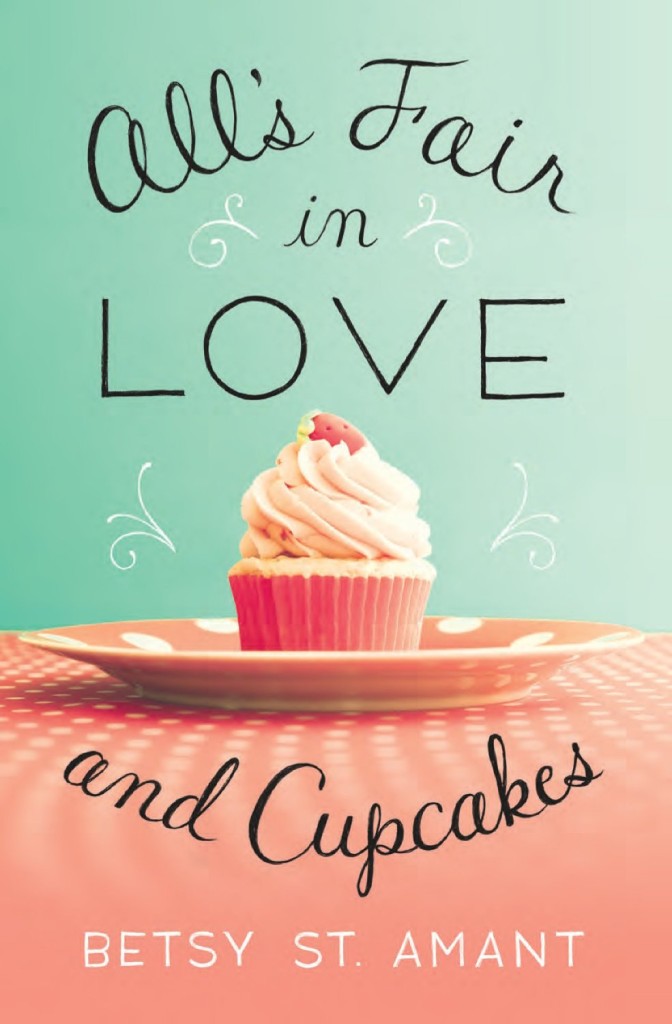 Guys, I love this book! You MUST add it to your summer reading list!
Ok, so sure, as a food blogger I was drawn to the title. But, who wouldn't be? Look at how cute that cover is. All's Fair in Love and Cupcakes by Betsy St. Amant was a pure joy to read. First, I have to say that this is listed as a Fiction/ Christain Romance. But it was written in such a great way that it's perfect for everyone to read whether you are a believer or not. There really isn't a lot of a religious aspect to it. Just that the main character, Kat Varland is a believer and has been questioning what life has to offer her.
Kat works in a small town bakery with her aunt, who owns the place. Her aunt is very old fashioned and only makes 3 types of cupcakes, chocolate, vanilla and strawberry. Kat has moved passed all that and created her own fancy cupcakes with all types of ingredients and fillings. She has big dreams of city life and her own shop.
When her best friend Lucas signs her up for a cupcake competition the two of them find themselves dealing with much more than the pressure of backing for television!
It's such a cute and charming story.
What I really liked is that you think the story is predictable in certain parts. Oh, you've read/seen this before. But, there is quite a bit that actually surprised me. Ready Betsy St. Amant is a new breath of fresh air. I really enjoyed this book.
Disclosure of Material Connection: I received this book free  from the publisher as part of a review program. I was not required to write a positive review. The opinions I have expressed are my own. I am disclosing this in accordance with the Federal Trade Commission's 16 CFR, Part 255: "Guides Concerning the Use of Endorsements and Testimonials in Advertising."