Do One Thing Every Day That Makes You Happy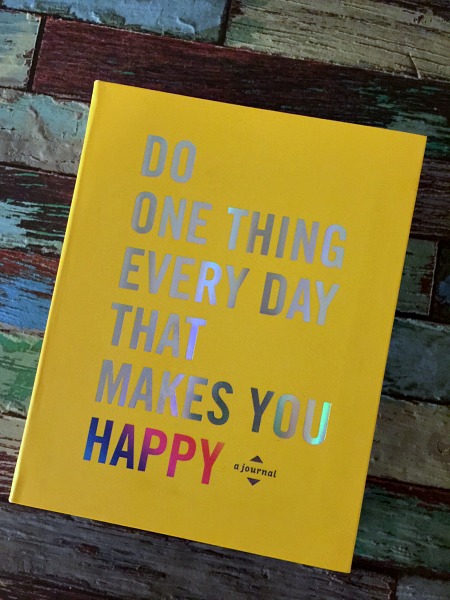 Do one thing every day that makes you happy. Sounds easy enough, doesn't it? It can be hard to find something positive in each day. I know that only too well. But what if I told you that find the positive and doing something every day that truly makes you happy really isn't hard or time-consuming? Would you believe me?
Over the years, in sharing my journey, I have crossed paths with many who feel they simply cannot take time for themselves. I can relate to that. For many years I put others first and didn't take time for me. It took me a long time to realize just how bad that was for my physical and mental health.
Journaling is one of the easiest things you can do to take a little time for yourself.  I've been journaling since I was 9 years old. I find it has been the best form of therapy for me. But, I love it when I stumble on little gems like 'Do One Thing Every Day That Makes You Happy' by Rogge & Smith. 
MORE READING: Check out my post on 'The Happiness Journal'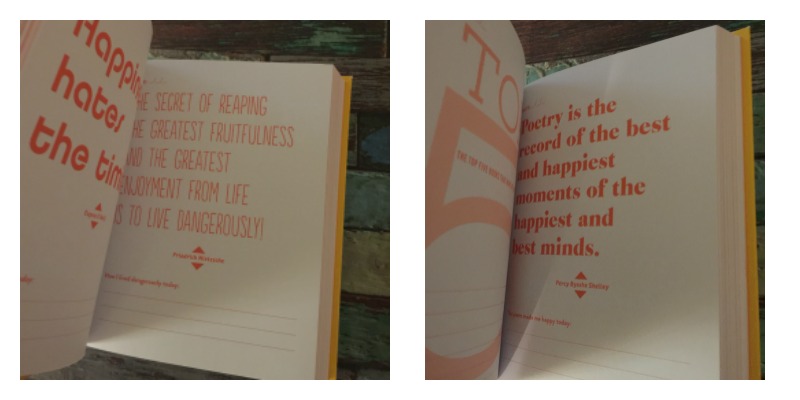 The journal is undated and every page is different. You can start at the beginning and work your way through or you can flip to a page and start there. The choice is yours.
There are quotes. There are pictures. There are thoughts, ideas and writing prompts. You surly won't get bored with this cute journal. Pops of color make me happy, the different fonts used throughout the book make me happier.
If you are pressed for time and can't sit down and journal about your day, thoughts, ideas or do brain dumps like I do, this is perfect for you because not much writing is require but you are still taking time for yourself and it's something positive.
FROM AMAZON: Each day presents an opportunity to find delight, whether in your surroundings, your work, your relationships, your insights, or your actions. This journal will guide you to look inside and outside yourself to discover and appreciate what makes you happiest. 
 
With prompts and exercises, the wise words of writers, musicians, philosophers, and leaders will help you reflect on what fills you with joy. You'll measure your happiness at the outset and along the way; after a year's worth of delight, your smile will be bigger than ever.
What is one thing you could do today that you could do to make yourself happy?
Disclosure: I received this book for free from Blogging for Books in exchange for my honest review. Opinions are mine and mine alone. Post also contains affiliate links.