Sakura2 Hibachi Grill & Sushi Bar | Portage, MI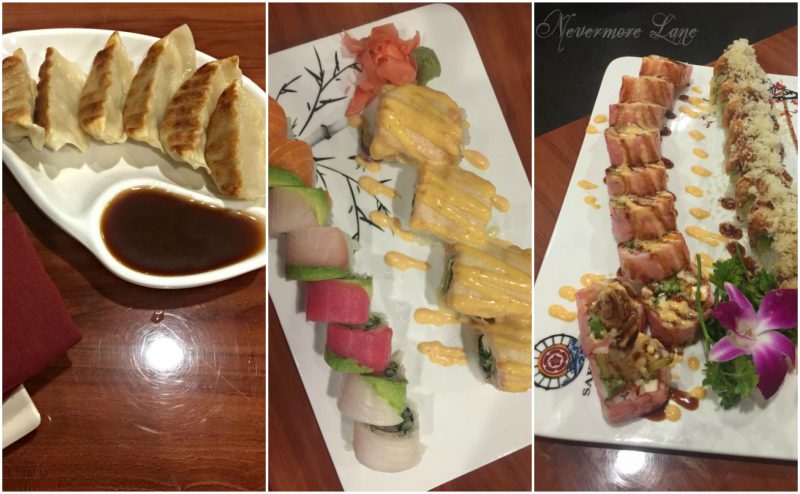 It has been way too long since I have had some amazing, to-die-for, sushi. It has also been a while since I have had sushi and that isn't like me at all. Equipped with a heavy appetite, my travel partner and I headed into Portage, Michigan to a place she said had the best sushi. Best sushi? Well, show me the way.
I was up for the challenge.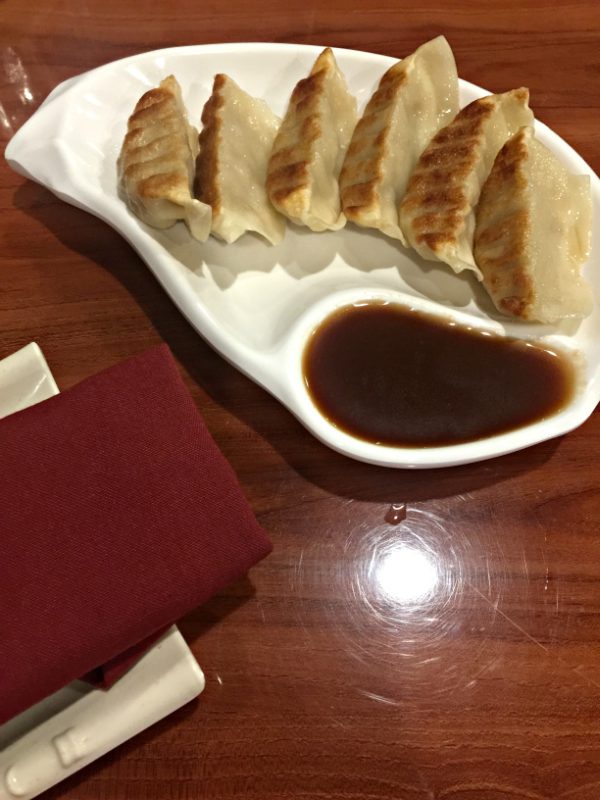 We started with appetizer, one of my favorites, Gyoza.  Goyza are simply pan-fried dumplings, with goyza sauce. These happen to be chicken. Goyza sauce is a mixture of rice vinegar, soy sauce, ginger, sesame oil and a few other odds n ends like garlic and onion.  I've had damn good goyza, and I have had some pretty bad. This was pretty good. Not the best, but certainly not the worst. It did not make me write off Sakura2 immediately.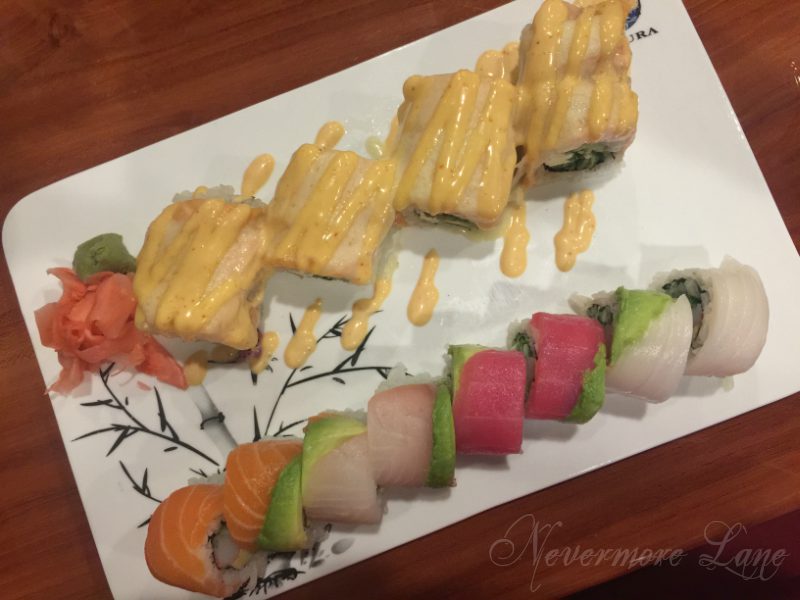 This wonderful plate of sushi belonged to yours truly. The top row is what they call their Alaskan Roll which was Cucumber, avocado and cream cheese topped with salmon and
baked mozzarella cheese and spicy mayo. I have learned over the years that each place does something different even though the titles might be the same.  Now on to this beautiful bottom row. If my memory serves me correctly, this was the Rainbow Roll consisting of Crabstick, cucumber, avocado inside. Top with salmon, tuna, red snapper, escolar, and avocado.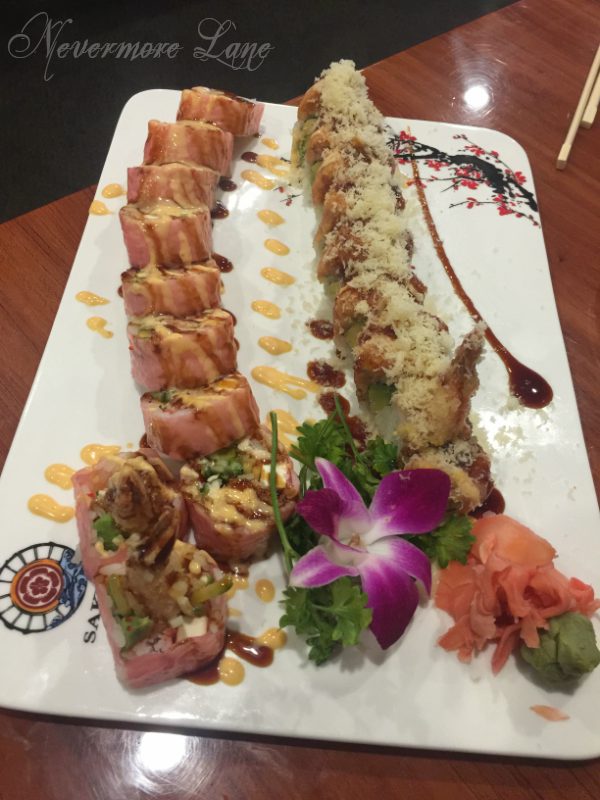 Now this beautiful plate is Sammi's sushi in all its glory.  😉 And I am going to tell you right now, I have no idea what she ordered. But is sure looks amazing.  That is what I get for delaying the review writing.  But, the fact remains, it looks glorious and we pretty much ate every bite. That is all that matters, right?
Since this was my first time at Sakura 2, I didn't have super high expectations. I tend to do that when I go out for sushi because I just want my sushi to be amazing and when it's not, I know to never go back there again. I want sushi that is going to WOW me and awaken my taste buds.
My taste buds were pretty happy here and although my rolls were pretty basic, they still had quite a bit of wow factor to them.
Pretty decent menu selection and they do have a little something for everyone even if sushi is not your thing.
Do I feel like they are the best in the state, no. Do I feel like they are the best in the area? I am not sure since I have not been to other places in the area. Would I go back? Yes, I certainly would.
Sakura 2 is located at:
6749 S Westnedge Ave
Ste G
Portage, MI 49002
You can check out the full menu here or their website.
Want more reviews? Check me out on Yelp.
Disclaimer: This is not a sponsored post in any way, nor are there any affiliate links within the post. All photographs and opinions are my own.