Hiking Through Fred Russ Forest Park | Decatur , MI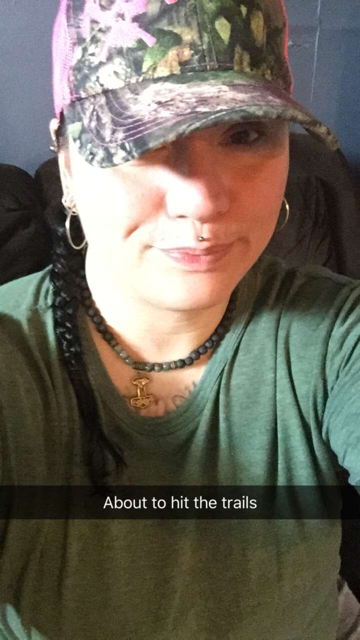 One of the things I love about living in Michigan is the natural beauty of nature which surrounds me. I do not have to travel far to see mother nature; whether it be climbing rocks, sand dunes, natural hiking paths, or water.  Another thing I love about Michigan is that because there is so much of this around me, there is so much undiscovered. Such is the case with Fred Russ Forest Park located in Decatur, Michigan.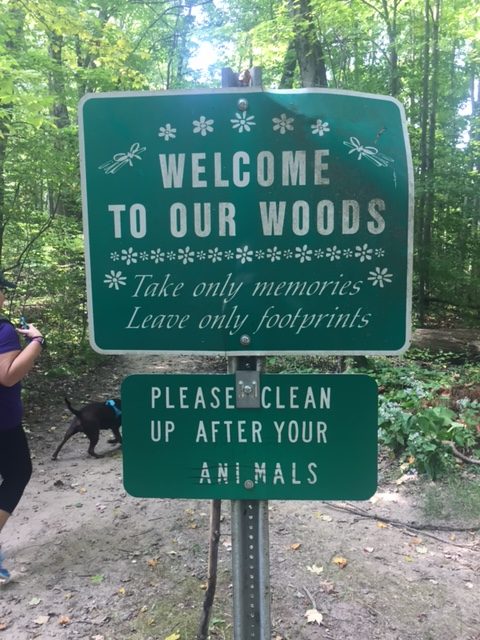 Located on a rural road between Dowagiac and Marcellus, Fred Russ is a 13-acre Cass County park surrounded by Michigan State University's 580-acre Russ Forest Research Station. The entire area is laced by more than 4 miles of trails, open to hiking and cross-country skiing in the winter, while gently flowing through the middle of it is Dowagiac Creek, a Class A trout stream highly regarded among anglers for brown trout.
Sounds pretty cool, right? 
If you know Michigan, than you know you are not on the Au Sable River in Northern Michigan, but, rather, in Cass County, as far South as you can get in the state of Michigan.
Russ Forest is home of the largest tulip popular tree in Michigan.  By combining Big Tree Loop and West Loop, you can enjoy a moderately easy walk of 3.2 miles that includes seeing the remnants of a giant tulip tree and, depending on the season, possibly even a trout or two rising to an insect hatch. You can shorten the hike to just 1.6 miles by hiking only Big Tree Loop or West Loop.
Once upon a time, the park was actually part of a farm, and a giant red barn still stands near the entrance parking lot.
One of the cool things to check out is a display containing 1/3 of what was once the largest tulip tree in Michigan, simply known as the "Big Tree." It was 200 feet tall with a girth of 23.6 feet. Sadly, it was blown down by a violent storm in 1984. It really is a beautiful site to take in though.
I had a great time discovering Fred Russ Forest Park and I am beyond blessed to live in such a beautiful state full of natural beauty and a great friend to discover it with. Best part about this park and trail is that my bestie lives right down the road from this place. 😉  I, unfortunately, have a 3 hour drive just to see her.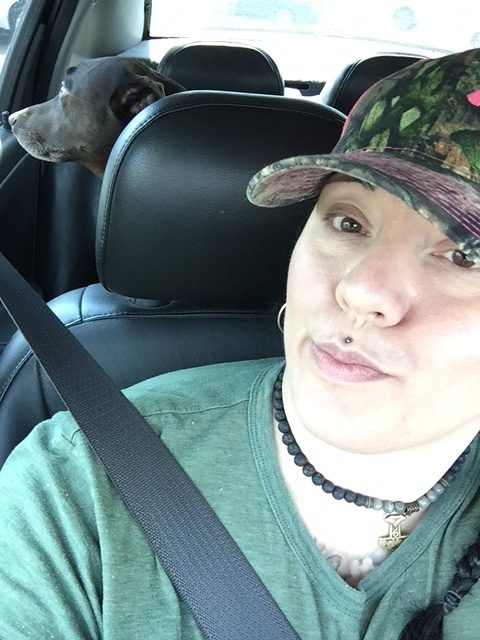 What have been some of your favorite travel discoveries?
PS- My hat is from my friends beard oil company – Viking Drool Beard Oil 😉