Just Released! 30+ Protein Powder Recipes!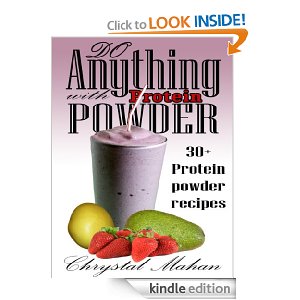 I've just released "Do Anything with Protein Powder: 30 + Protein Powder Recipes." It is currently $2.99 in the Amazon Marketplace as well as Barnes and Noble, Apple, Smashwords and various other retailers.
Over 30 recipes that you can create using your favorite protein, soy or whey powder.

Smoothies, pancakes, frozen drinks, desserts and more. Long gone are the days of just mixing with milk, water or juice!

Protein is an important part of a well balanced diet. Using it in shakes, smoothies, and simple meals like protein pancakes is a great way to ensure your body is getting the proper nutrition it needs as you walk your path to optimal wellness.
Grab your copy today and get started on your path to wellness.