Dry Skin Facial Skin Season is Here! Win the Battle with evian® Facial Spray.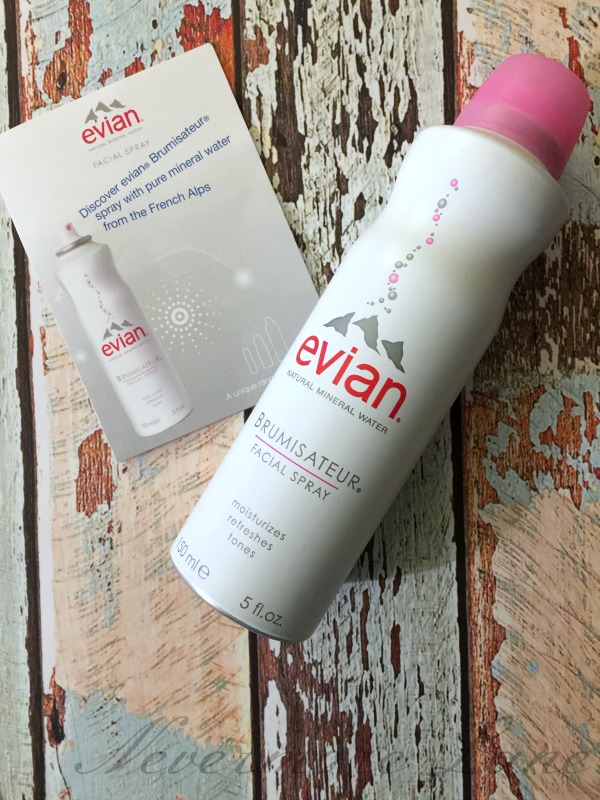 It's that time of year. Here in Michigan we say goodbye to the last little bits of Fall because we know at any minute Winter is going to come sweeping in. The warmer Fall temps are starting to get cooler and cooler. That means we have to turn the heat on here, even if for a little bit to get the chill out. 
With that comes dry skin. For me that means my sensitive skin gets super dry and painfully itchy. It is easier for me to battle it on my body than it is my face. A lot of facial creams make things worse by causing burning or breakouts.
I have never tried an evian® facial product, but considering how awesome their bottled water brand is, I was sure this Facial Spray was going to be top notch. I have never tried a facial spray either so I was a little worried there would be a chemical in it that would not agree with my face.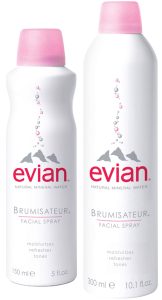 The evian® Facial Spray sat around my house for a little bit as I sat here contemplating how I was going to compose this post. The days went by and then today, I had that tight, itchy, painful feeling start up on my face.
Oh great, I started to think to myself.
Because I was in the middle of work stuff, I didn't want to break my focus to head to the medicine cabinet to get some facial lotion sloshed on my face. Then I happened to look over….
BINGO
I grabbed this evian® Facial Spray and gave it a good coating.  I let it dry all on its own. Here I am a few hours later, with the heat back on, and my face feels great!
A hydrating facial spray that delivers powered micro-droplets of pure evian® natural spring water in a leak-proof canister, sealed at the source in Evian-les-bains, France.
Ideas for Use
Use after washing , before moisturizer for optimal hydration.
Mist over makeup during the day for quick hydration.
If you use mineral makeup you can spray to create a natural look.
Use on hair after a workout.
Learn About the Brand
Pure, natural skincare from the French Alps, evian® Facial Spray is very beneficial for any skin type at any age. To ensure that every canister of evian® Facial Spray contains the same extreme purity and neutral 7.2 pH that has earned decades of international respect, evian® water is tested 300 times each day.
evian® Facial Spray's unique, balanced, mineral content and exquisitely fine micro-droplet mist allow skin to better absorb its hydration and blend and finish makeup into a smooth, natural look. This favorite of skincare and makeup professionals is affordable luxury at its best. Available in three convenient sizes, evian® Facial Spray is leak-proof and environmentally friendly –
1.7 oz. travel size (TSA approved), 5 oz. for tote or office and economical 10 oz. for use at home.
Disclosure: I received this product for free in exchange for my honest review. I am not being compensated for this post. All opinions and photographs are 100% my own. Regardless, I stick to products which I feel my readers can benefit from.