A Night with Stevie Nicks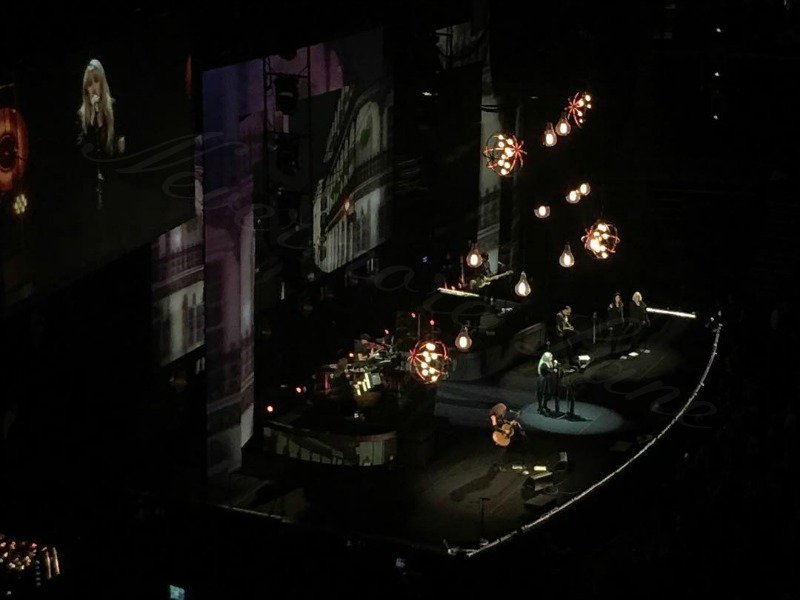 Where can I even begin with this? It's freakin' Stevie Nicks !!!!!!!!!!!!!
Bucket list. Check. Childhood dream. Check.  I can't even tell you guys what this concert meant for me.
A few times in the past we have talked about my childhood and the abuse resulting the mental health/ PTSD issues I battle today.  A lot of my childhood memories are not great. Many of them locked away. They can stay there. So, I tend to get overwhelmed when I have happy memories that come to surface; this one was on them.
My mother was a huge music lover. My mother gave me the gift of words and I will forever be grateful for the fact she was not a traditional parent. I was allowed to read whatever my little eyes could handle; words that I could comprehend and grasp. I was reading Tolkien before most children could even pronounce his name. Edgar Allan Poe was my idol (hence, my brand name) and I read Stephen King "Carrie" when I was just 9 years old. (True story, still have my mothers first edition of that book.) I've read all the classics. I took more English and Literature classes than what was required in high school and college. Every professor I had told me I wrote like Hemingway. It took me many years to figure out what they meant by that. I now cherish that honor.
Whether through books or music, words surrounded me. Every weekend as my  mother folded laundry and cleaned up the house, her record player filled the air with sounds which now fill my brain with smiles and laughter. My mother loved Fleetwood Mac and Stevie Nicks. She would share stories with me of her and my uncle; always a riot those two. When we would go to my aunt and uncles on the weekends for their weekend game nights, my cousins and I sat in the living room listening to these tunes inventing our own games and the night ticked on.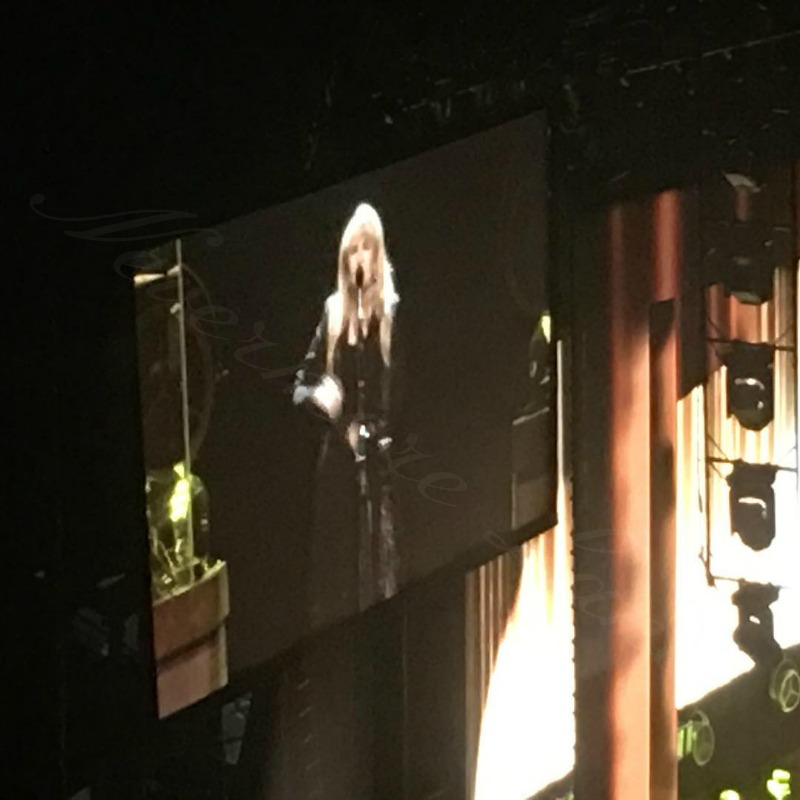 When my friend came to me and said , hey let's go see Stevie next weekend, I didn't bat an eyelash. OMG Stevie!!!!! Was all we kept saying, the original white witch, the original white light.  I knew this was a once-in-a-lifetime opportunity. Let's face it, Stevie is not getting any younger and neither am I.
I had no idea who the opening act was. We got there a little late, headed up to our nose-bleed seats (which weren't really all that bad) I did a little back flip (not really) when I saw Chrissie Hynde (The Pretenders) rocking out. She's another idol of mine. Photos and videos were all over the place. I did my first Facebook live (which you can see below in the set list.) I was so excited that I wanted to share that with everyone.
My mother does not have a cell phone, so I had hoped she would check her Facebook and see the photos and video. I know she was thrilled for me as I could see the excitement on her face when I told her I was going.
There was a point where the genuine happiness and excitement got to me. Those happy childhood memories came rushing back as the tears began to flow. This sense of peace came over me. I can't even begin to describe that. When you have survived the things I have survived, there comes this point in life, some pivotal moment where you know you are a true warrior and the past can no longer hurt you. I feel that was my moment.
Set List:
Gold and Braid

If Anyone Falls

Stop Draggin' My Heart Around

(with Chrissie Hynde)

Belle Fleur

Gypsy

(Fleetwood Mac song)

Wild Heart

Bella Donna

Enchanted

New Orleans

Starshine

Moonlight (A Vampire's Dream)

Stand Back

Crying in the Night

(Buckingham Nicks song)

If You Were My Love

Gold Dust Woman

(Fleetwood Mac song)

Edge of Seventeen
Encore:

Rhiannon

(Fleetwood Mac song)
Another item to check off my bucket list. 
What were you able to check off your bucket list this season? How about music idols; lets discuss yours.