Corned Beef Boiled Dinner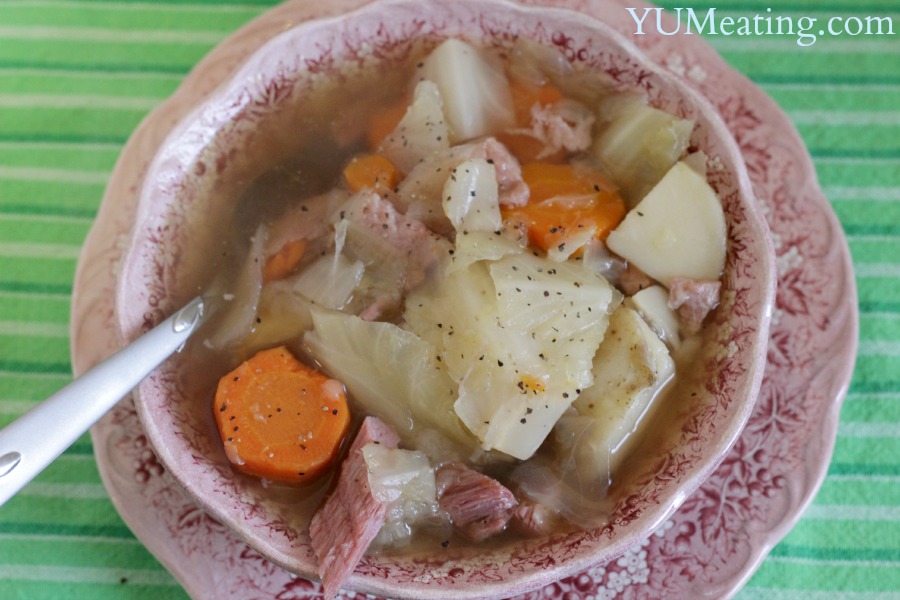 I'm a sucker for corned beef and cabbage. Boiled dinner. Corned beef boiled dinner. Whatever you choose to call it.
I make it often, or at least when I can find corned beef on sale. It doesn't have to be March for me to make a giant pot of it. I also have a tendency to make it a little different each time I make it.
Weekend time is very important because it's the only time our little family is together. I like to make sure we make home cooked meals and everyone participates in the creation somehow. My heritage is something that is very important to me and it helps that the husband is part Irish part Scottish so we can teach kiddo all about our Celtic heritage and cuisine. Thankfully she's pretty open to trying new things and I'm even more thankful that this is one of her favorite meals.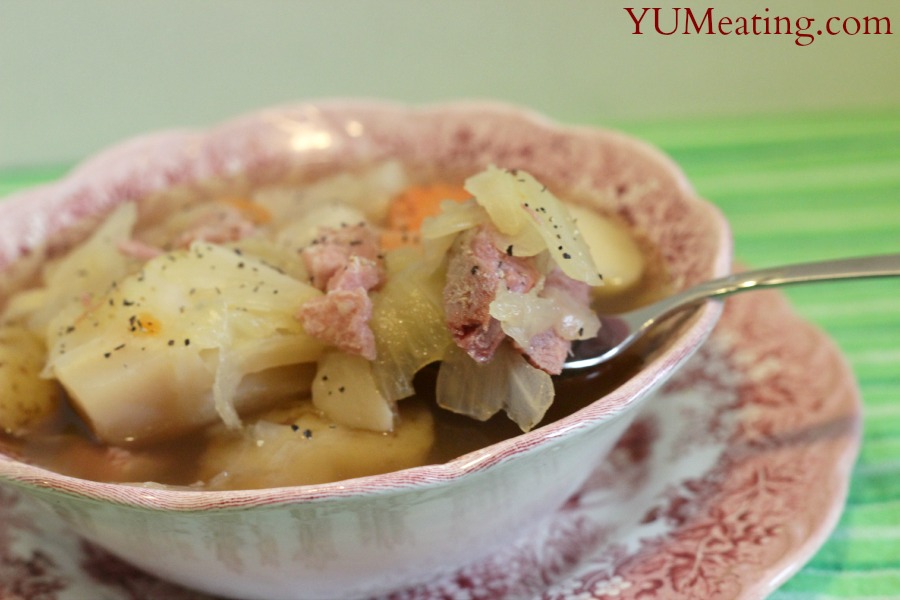 Judging from this photo one might wonder if I was sipping the Irish whiskey and the answer would be "No." I'm not sure what was going on here.
Husband isn't a fan of cabbage, but once this pot has simmered all day he'll gladly eat every last morsel you place in front of him. For the preparation of this meal everyone has a job. Husband dices the onion, kiddo peals some carrots. The potatoes were already quartered from our "Freezer Potatoes."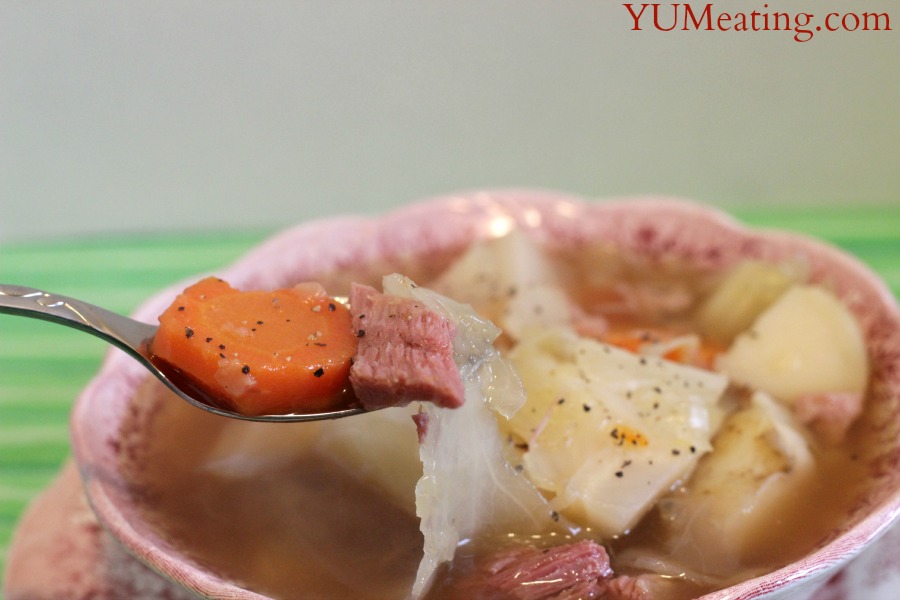 I cook my boiled dinner in a very large stockpot because a 'pasta' pot is too small for the amount of stuff I put in. I always have extra and when I have 2-3 bags of frozen 'extra' I can thaw those and make a dinner out of them. Serve with a side of "Traditional Potato Bread" and your meal is complete.
Corned Beef Boiled Dinner
Ingredients
1-3

lbs

flat cut brisket

corned beef packet

2-3

small onions

quartered

4-6

potatoes

peeled and quartered

4

carrots

peeled and sliced

1

head of cabbage

1

can low sodium vegetable stock

1

tbsp

pepper

1

tbsp

salt

3

tsp

parsley flakes

2

tsp

garlic powder
Instructions
Fill a large stockpot a halfway full of water.

Add the salt, pepper, parsley flakes, and garlic powder.

Open your corned beef packet and pull out the seasoning pouch.

Open the seasoning pouch and add it to your water.

Take your brisket and dice it into large pieces. Don't worry too much about size because as it simmers the pieces will slowly fall apart.

Bring to a boil.

While you are waiting for the brisket to boil prepare your vegetables.

Peel and quarter your potatoes. Go ahead and add these even if your meat has not come to a boil because the potatoes take the longest to cook.

Quarter your onions. Set them to the side.

Peel your carrots and slice them. Set them to the side.

Cut your cabbage into large chunks and set it to the side.

Continue to bring your pot to a boil. If you pot has started to boil, bring it down to a simmer.

Once your pot has stopped boiling add your onions, carrots, and cabbage.

Add more seasonings to taste and the can of vegetable stock.

Continue to cook on very low heat for 3-4 hours.