20 Things I've Learned (so far) about my Work Out in 2017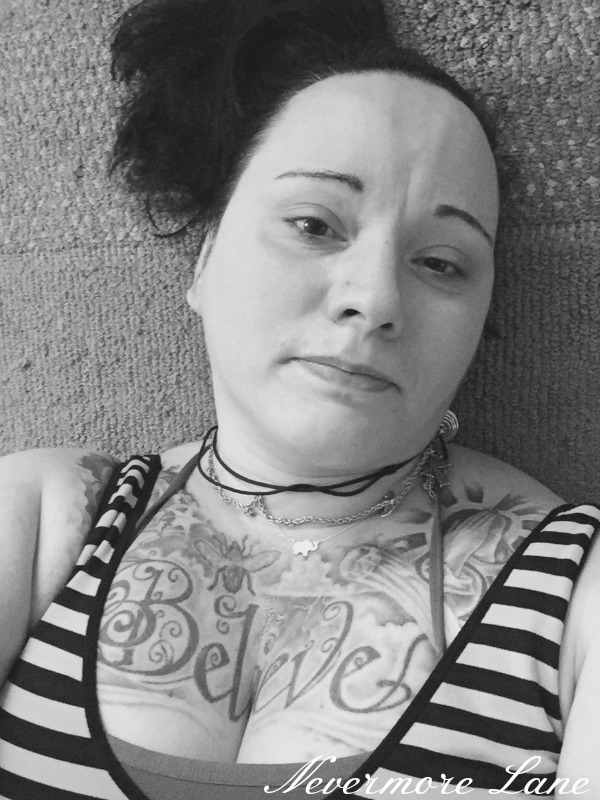 Today's fitness update brought to you by my ability to laugh at myself. While doing today's workout I realized a few things. Ready for this?
1. All my broken people, you can do this. If I can, you can. Just get off the couch. We can go turtle speed together. It has taken me 16 months to get to this point of breaking all of my own personal records.
2. Swearing happens. Say it with me, FUCK. Feel better? I do.
3. Sweating is still gross, but necessary.
4. Throw the scale out the window. How strong do you feel? How do your clothes fit? Stop stepping on the damn thing.
5. Speaking of clothing, let me tell you, the right underwear and workout pants that fit make all the difference in the world, trust me on that.
6. Size doesn't matter. You can do it. Own it. See #16
7. When someone tells you to buy the $150 Hoka because they are "the best thing ever" don't listen. I've blown through them quicker than any other ATR shoe. So much for the Hoka mad love. 🙁
Who wants to come shoe shopping with me????
8. Compression sleeves. Worth every penny. Get them in all the colors.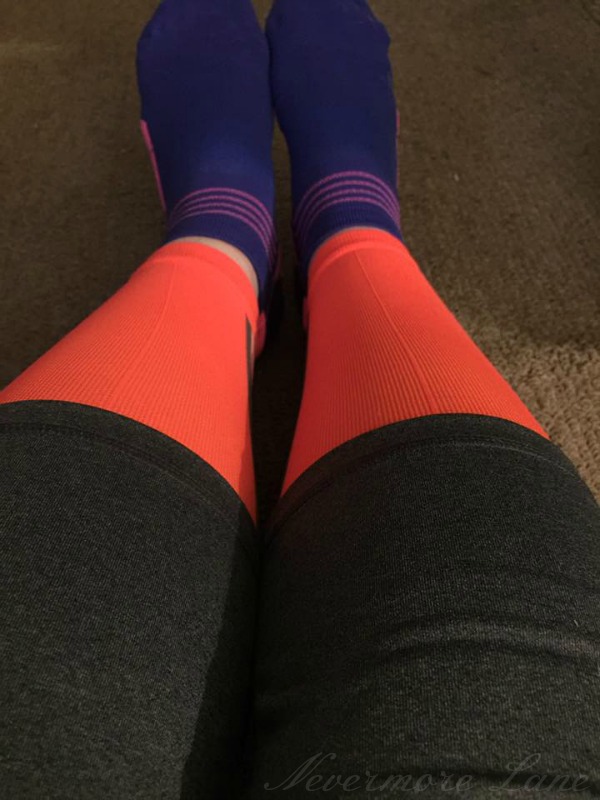 9. Mismatching. It's allowed.
10. Bitches that motivate. Thank you for pushing my ass through every step. Get you some bitches. They help.
11. Hiking season. I'm ready for you. I'll make you my bitch this year.
12. This years 5k's … yup. See #11.
13. 55 mile The Raven run. I'll finish I you … and make you my bitch, too.
14. How many calories can I blow through BEFORE St Patrick's Day ?? Cause… you know.
15. Aleve. Buy stock in it. You can thank me later.
16. Haters gonna hate, hate, hate. Just shake it off. While you are at it, shake off that voice that is saying you can't do this.
17. Squats. Your butt will thank you. Your knees won't.
18. Planks. Stop bitching. Just do them.
19. Burpees? Hahahahaha I hate them just as much as you do. We don't have to do them. It's okay. I promise.
20. Rock My Run music app. You're welcome.
Give me one thing you have learned about your 2017 fitness challenge.