I'm sad to say that this is my fourth and final (for now) post about my weekend getaway to Cedarville, Michigan. I can't wait to see what the end of the summer holds when I get back up there again. I do have some other summer travel lined up that I can't wait to share with you guys! It feels so good to be back in the writing and traveling groove again. Life is all about taking chances on my new journey and it's been an amazing ride so far. 
To get here I had to push through and do some shoving, but I managed. Then we had some nighttime smiles and shenanigans at Cattails while I spent the rest of the weekend getting in tune with nature and finding myself again.
It all started with this book: Hessel, Cedarville, and the Les Cheneaux Islands (Images of America) by Deborah I. Gouin and the Les Cheneaux Historical Association.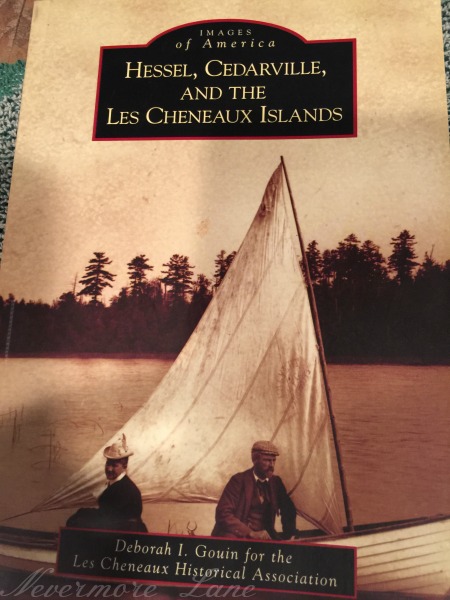 And this page: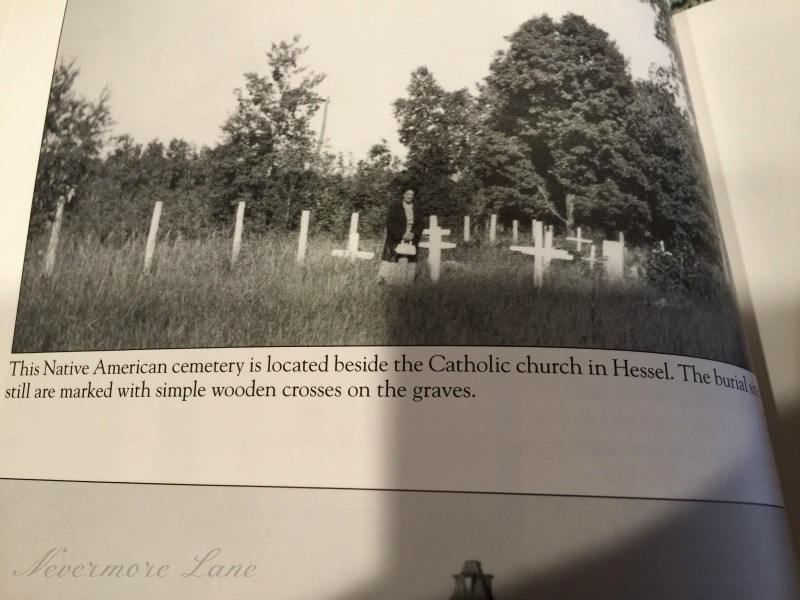 Saturday I decided to take it out on the deck with me and give it a read through. When I was done, Kelly picked it up and ended up intrigued just as much as I was about the Native American cemetery in Hessel called Old Mission Indian Cemetery.
When we headed out to restock our booze (LOL 😉 ), we asked the cashier how to get there and off we went.
Hessel, literally just down the road, was a quick trip. We found the small, but powerful cemetery in no time.
Old Mission Indian Cemetery is tucked beside Our Lady of the Snows Catholic Church on Lake Huron in Michigan's Upper Peninsula. This cemetery could date back to the 1700s and today it still serves as a burial ground for the Ojibwa (Chippewa) members of the Sault Indian tribe and their families.
Fun fact about me: as much as I talk about my Irish history; there is also Scottish and Norse (hello Viking!) But, on my grandmothers side, my great-great grandmother Nevada Robinson is Chippewa Indian. So, it was really interesting for me to stumble upon a cemetery like this.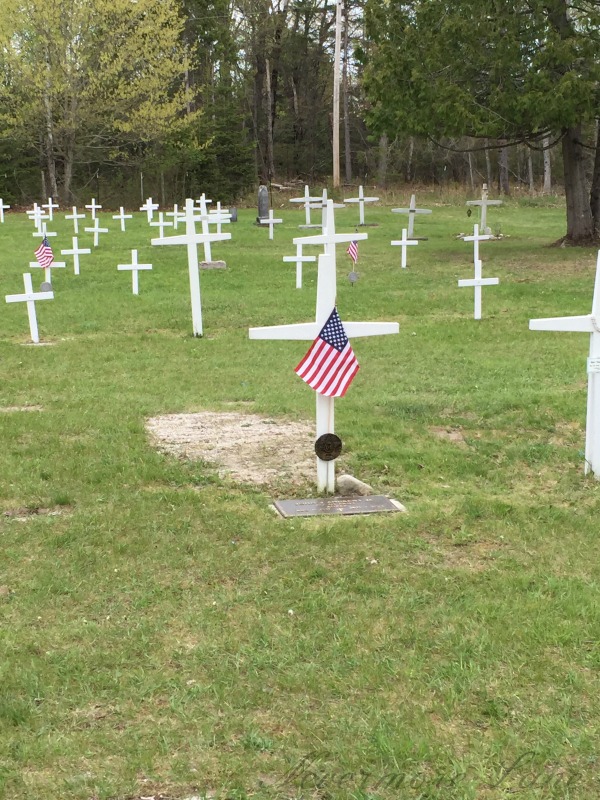 Majority of the graves are marked with nothing more than a simple white cross. Some graves have a plaque, others have the name on the cross, while others have a cross with a headstone. There are only a mere handful of tombstone only grave sites.  One grave is marked with a spirit house which is something I've only read about. It was really interesting to see one in person.
As with most cemeteries, for me, there was so much of a presence as Kelly and I walked around. First together, then separate each being pulled in opposite directions only to meet back in the middle.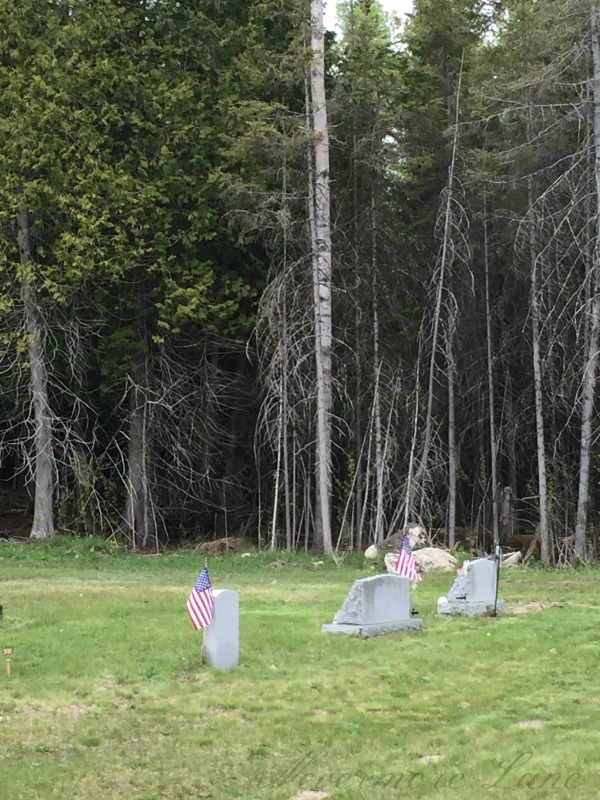 I've always been sensitive to things other may miss. I learned a long time ago, when nature, particularly the trees speak, you listen.
Are you empathetic or sensitive to the paranormal world or things in which the human eye can't see? I'd love to hear about it.