Silverware Tray 5-Minute Clean-Up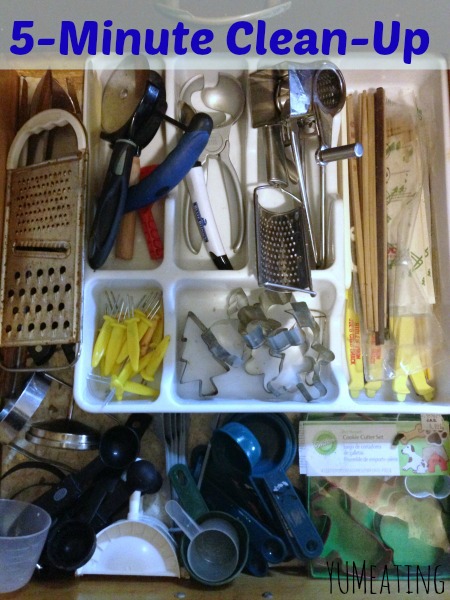 Many moons ago I was fluttering around Blogland when I came across Mommys Pinkie Lipgloss and her post for a Silverware Tray Makeover. The post was pretty inspiring. I don't know about you but my silverware trays don't take long to get all dirty and nasty. I live in an old farmhouse with equally as old cabinets. Every time you close a drawer wood shavings make their way into the drawer or cabinet below. It's annoying. And there are things I tend to get pretty lazy about and let me tell you taking the time to clean out drawers and cabinets is one of them. 
Well, Michelle's post gave me an idea. I didn't have any pretty duct tape on hand so I did something a little different. Forget the soap and water. Forget the sloshing around. Who has time for that anyway? Just scoot the silverware over , stick some tape down, pull it up and whammo! No more grodies in the corners.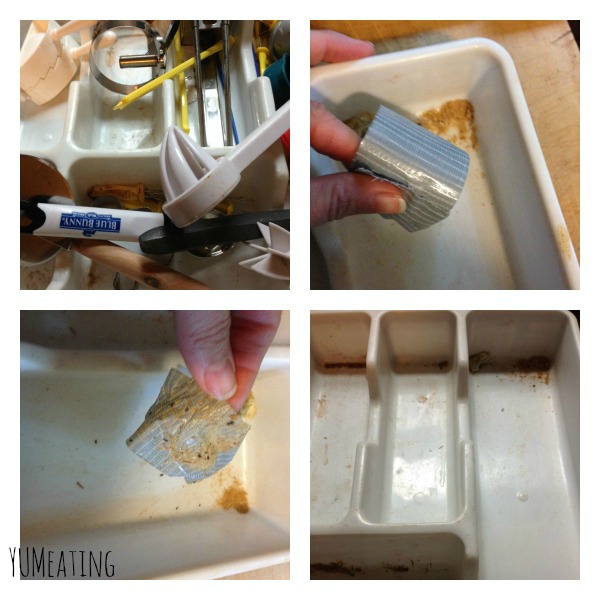 Boom.
5 minute fix.
I have 2 silverware containers. One in the top drawer for our regular eating utensils and one in the second drawer right under it for organization of our various tools like pizza cutters (we have 3) and ice cream scooper ( we have 4.) I mean really, why do we need so many of the same thing?? I have another drawer by the cooktop that has all our spatulas  and other cooking spoons. I got tired of not being able to organize it so I created my on utensil holder.  I'm all about these 5-minute projects.
What are some quick-fixes around your home you are proud of?