Learning the Art of Travel Hacking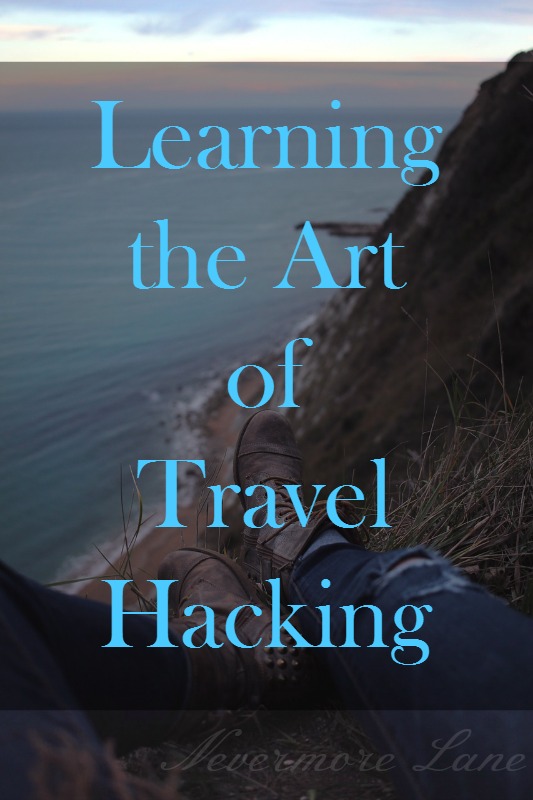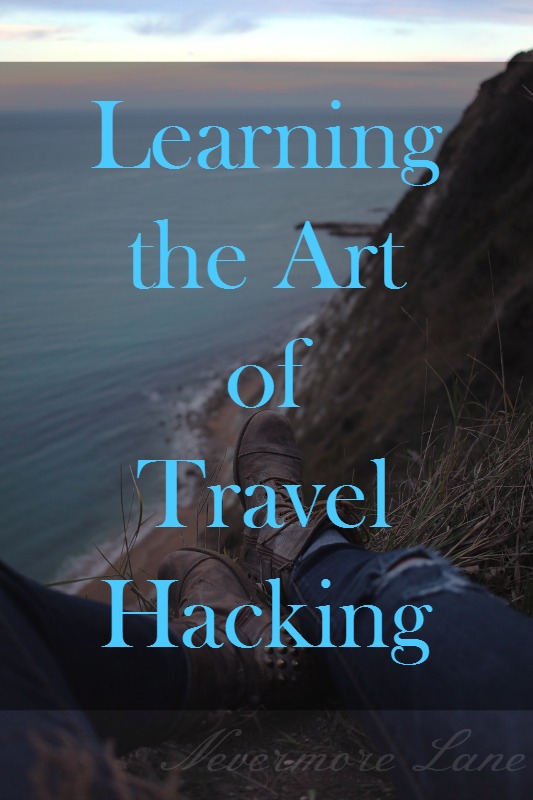 So, it's been a minute (or one hundred) since I have filled this space…. so I am making my come-back (or something like that 😉 ) I have so much traveling planned this year, I can't wait to get started. But, like many others, I have to be mindful of how I spend my monies. So, that led me to travel hacking.
Travel hacking. What is it and why do we need it?
The answer is really quite simple. Who wants to pay full price for travel when there are so many discount sites out there. But, what if you could get discounts and perks on top of the popular, well-known travel apps and discount sources? If you've got good travel hacking game, you can get travel perks for FREE ! Who doesn't love free?
Let's cover a few simple things you do to get the most value for your travel dollar. A laid out plan will be the most important aspect of obtaining luxury deals and accommodations without spending any more money than a lower rated resort.
Most of us are not financially well off, but would like to be. Sometimes you can temporarily live like the "rich and famous" and enjoy the excitement of luxury travel without breaking the bank.
So, as the saying goes, if you have champagne taste on a beer budget, let's get going.  (For the record, I would rather have beer 😉 )
Travel in style with the following strategies:
Technique #1. Find Affinity And Loyalty Programs.
Capitalize on the flexibility and leverage you have in the competitive travel industry. Many companies want your business and offer lots of incentives to compete for your travel funds and to keep you as a customer.
For example, if you provide a service, you typically look out for your best customers and give extra perks to keep them coming back. These companies reward travelers who remain loyal to them with unadvertised specials and extras. This is the general idea behind frequent traveler programs.
Some of the places I use for help with travel:
Groupon – Groupon often posts travel deal and they aren't always local.
Living Social – Living Social is fairly regular about posting travel deals all over the world.
SwagBucks – SwagBucks is a point earning search engine. Search, shop, and a lot more to earn points to put towards gift cards or PayPal payouts. SwagBucks will give you points for shopping through quite a bit of travel related places and the gift cards you earn can be used towards goodies too. They offer gift cards for Southwest Airlines, Uber, Hotels.com, Delta Airlines, Celebrity Cruises, and Royal Caribbean Cruises. Start earning !!
MyPoints – I have been with MyPoints since 2000 !!! Holy cow ! MyPoints is similar to SwagBucks, only you don't earn points for searching. MyPoints members can earn points taking surveys, reading emails, shopping and other things. You can trade your points in for gift cards just like SwagBucks. Some of the travel rewards include Delta Airlines, Bed and Breakfast.com, and United. You can also trade you points for PayPal, because who doesn't love cash? I use a lot of my points here for restaurant gift cards. Perfect for local road trips. MyPoints will also give you points for shopping at Groupon and Living Social.
eBates – I have been with eBates since 1999! Shopping through this site will earn you cash back which can be directly deposited into your PayPal account. They offer cash back on a variety of travel sites like Hotwire, Expedia, Hilton, Dollar car rental and SO MANY more.
Expedia – I double dip here. I make my travel reservations through Expedia to earn points. Those points I can cash in for free hotels stays or discounts on other travel offers. And, I get cash back through ebates. Expedia also offers their own rewards Mastercard for those who want a rewards based credit card.
Technique #2. Select The Right Travel Specialists To Work With.
As you're researching destinations and comparing pricing online, note that all online travel companies aren't equal. Lots of agencies have preferred status with suppliers who can in turn pass on these deals to you.
Again, this is just like we talked about earlier, only this time, the companies and suppliers are getting the great deals to pass on to you.
Technique #3. Turn Problems Into Opportunities.
Choose a few top-notch companies that you would like to use over and over again so that you can obtain loyalty bonuses and discounts. If they make an error, take advantage of the situation in a professional manner, but don't take advantage of the situation.
These companies desire to maintain consistent levels of quality and rely on their customers to provide constructive feedback and satisfaction/dissatisfaction. If a representative is not willing to work with you, ask around to find someone who will.
Technique #4. Just Ask.
One of the easiest and simplest techniques you can do is to just ask. All they can say is no. Sometimes a special occasion may be enough to get you an unexpected surprise. Simply do it and don't be afraid to ask.
You can simply ask for an upgraded vehicle, accommodation, or airline seat. It doesn't hurt and you're no worse off than you were before you asked. In other words, you have nothing to lose, and everything to gain.
Technique #5. Timing Is Everything.
Keep this in mind that travel is at it's most expensive during holidays and other peak times of the year. However, if the time of year to travel is important to you, such as a special event you'll be attending, traveling during major holidays or school vacations, and if you desire to get luxury travel for the best value you want, try to book as far in advance as possible.
Don't forget the power of the internet. It can be one of your most effective tools in researching destinations, while getting luxury travel at bargain prices.
Want some more help with travel hacking? Check out Clint's travel hacking guide 'The Art of Travel Hacking" and learn how he travels all over, practically for FREE! Click here to visit triphackr.
What are some of the common techniques you can use to get discount luxury travel? Planning any trips this year?
Have fun and happy travels!