#atozchallenge From Q to S ; Yeah It's Like That
You know, the great thing about these #atozchallenge is that it really helps you get back into the groove of writing everyday if you've hit a bump in the road. While I did take a little blogging break, I haven't taken a writing break. I have a few projects in the works right now and sometimes I feel I'm swimming. Unsure of which one to push aside and which one to hit the ground running. 
Writing is my life. It's my passion and I cannot imagine a world without it. If I am not blogging, I am journaling. If that's not happening I am stirring the pot with some poetry. If those words fail me I have AT LEAST 5 projects in Scrivener, a few in Google Docs and a few more on my hard drive. At at given moment words stir through my brain and I have to release them before they vanish into thin air and are lost to me forever.
I have learned, blogging is its own art form. It's very personal for me and something I have been doing for many years. Sometimes I just need to take a break.
This week I needed one. So I totally dropped the ball on the challenge.  I've done these challenge in the past and always felt a tinge of guilt whenever a day or two would go by and I would be delayed with getting my post up. This year I am telling myself it's okay. I have a lot going on in life right now and this website it going through its own set of changes.
I have reached a point where I am 100% okay with that.  No longer am I going to sit here and fight it. No longer will I sit here and compare myself to others who are doing x, y, z.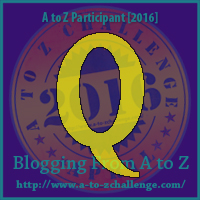 Q is for  Quality. As in…. quality time vs. quantity of time. Make the best of each moment.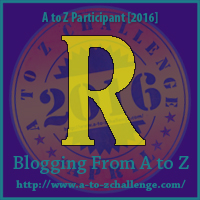 R is for Rest. When you are body in motion, a mind always on the go, you have to REST.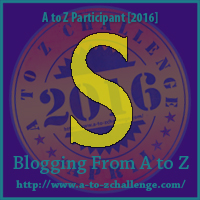 S is for Solitude. It's okay to spend some time alone.  Especially when you're on a journey to change life, but even more so if you're a creative soul. Solitude sparks the best creativity.