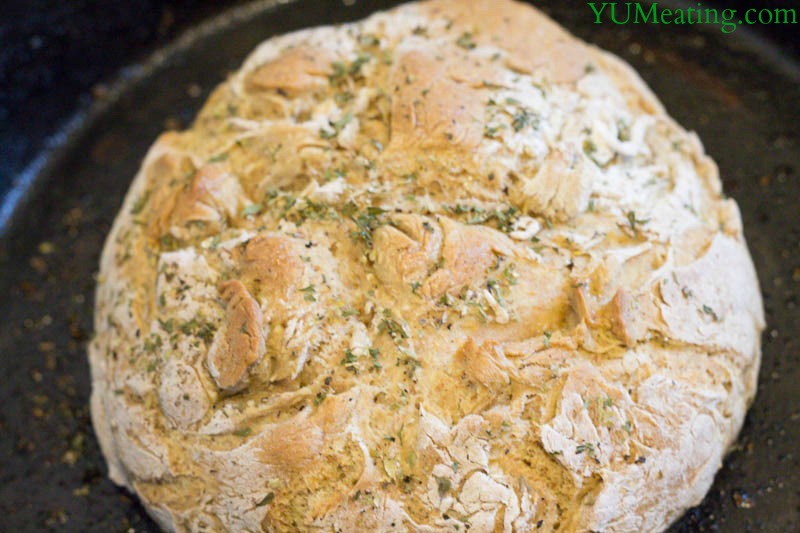 I do the bulk of my cooking on weekends when kiddo is around. Now that she is a little older I can start incorporating those life lessons in our cooking time just as my mom did when I was her age. Kiddo lives with her mom during the week and husband has such a crazy schedule that weekday meals are usually leftovers, quick prep meals or freezer meals. So I get really excited when we can have weekend family time and do a little traditional Irish cooking.
I've made plenty of traditional "Irish Soda Bread" in the past and we make it a few different ways. In my quest to cut down on some of the white flour I decided to try making some Brown Soda Bread. In the past we have always had soda bread leftover and it doesn't particularly freeze well so I cut the original recipe down to 1/4.  I mentioned in the "Traditional Irish Potato Bread" recipe that I didn't use  "Irish Traditional Cooking" by Darina Allen must in the past because it was VERY traditional. I'm not really into using ears, feet, tongues and other body parts of pigs and cows but I have come to appreciate this cookbook more as I read and spend more time with it.
I've been discussing doing my own 'Julie and Julia' type challenge in March. A full month of Irish recipes. I think I can do it it.