My birthday (July 22) came and went oh-so quickly. I can't believe it is August. It seems like just yesterday I was knee-deep in winter weather. I can't believe how hot it has been here in Michigan, and I am trying not to complain about the Oklahoma-like heat wave because I know soon enough it will be winter again. I had a weekend planned to go to Cedarville again. I was looking forward to sunshine, water, friends and tons of smiles.
Sadly, a few friends got sick and could not make it. Others had to work. I wasn't sure what I was going to do until Tanya was blessed by a co-worker who let us use her cabin in the woods. And when I say cabin in the woods, I legit mean a log cabin in the middle of the woods. I had sent a pic to a few of my friends when Tanya and I first arrived and everyone replied with "That looks like the Crystal Lake cabin from Friday the 13th!" I was not amused 😉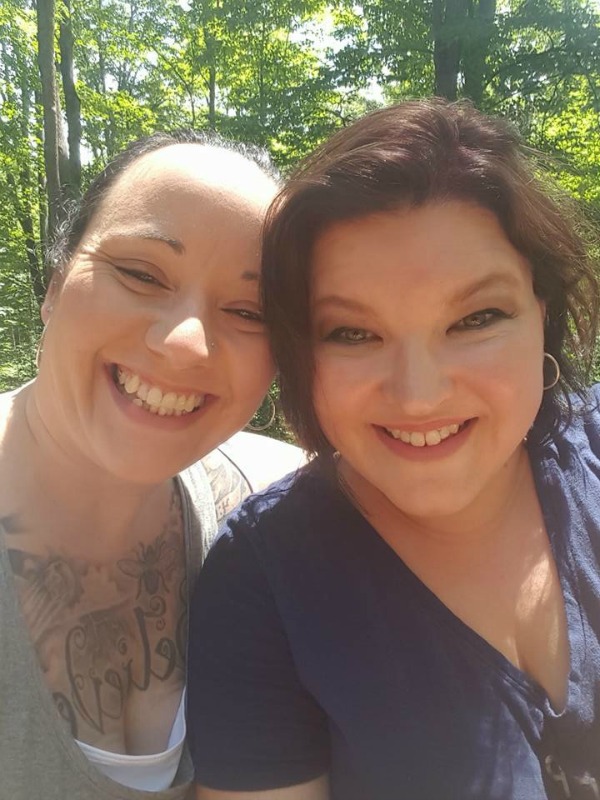 Tanya and I have been friends for about 8 years and we have never been able to do a getaway trip together. We were long overdue. We arrived Friday night, spent all day Saturday doing pretty much nothing, stayed up really late both nights and then Sunday we took a drive over to my favorite place in Michigan, Traverse City. The last time I was in the TC was a trip with the ex and we got snowed in. So, it was a welcomed treat to be able to head there for a few hours.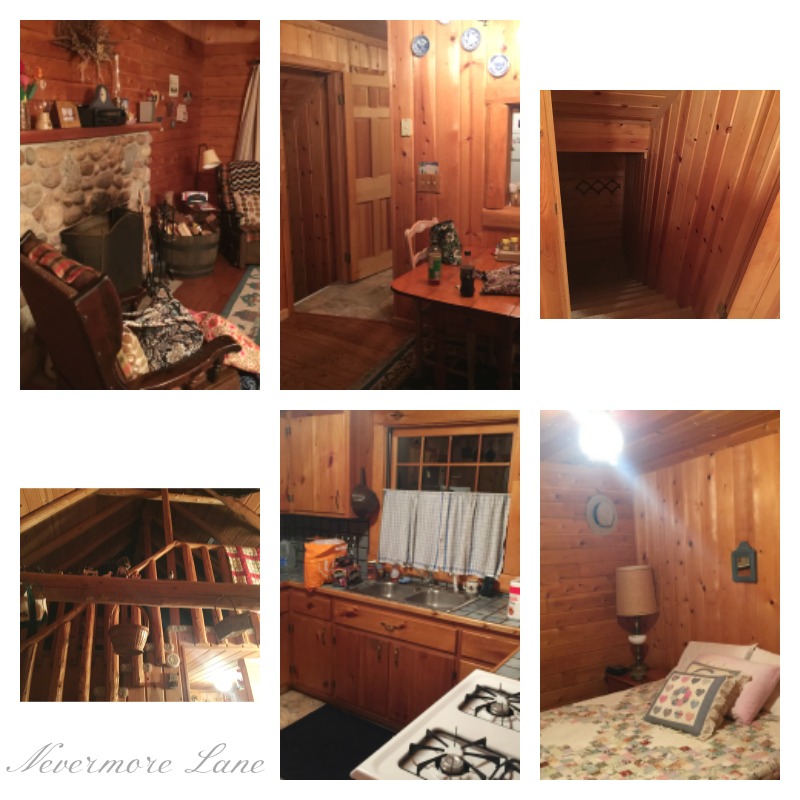 The cabin is a log cabin. The inside is knotty pine. There is a living room with high ceilings. A loft off the living room which had twin beds. There is a little dining spot by the front door in the living area. The kitchen was amazing and I had a great time cooking again. For a cabin, the bathroom was really spacious. There was a bedroom off the kitchen which had a slider door leading out to the patio which matched the one in the living room. Off the kitchen was also a set of stairs leading down into the basement where we spent most of our time because it was cool. There was a large family room and a bedroom off of it.
No matter what I did, the knotty pine made everything look orange, even in natural light 🙁
When I say we did absolutely nothing, I mean we did nothing. 
Friday night we arrived pretty late, but we stayed up and watched Sister Act. For realz. 😉
Saturday morning I spent some time on the back porch and realized just how awesome it was to be surrounded by nature. But, I still missed the water 😉
Later that morning we took a drive in to town to make a stop at the grocery store for food and of course, we had to get the important stuff.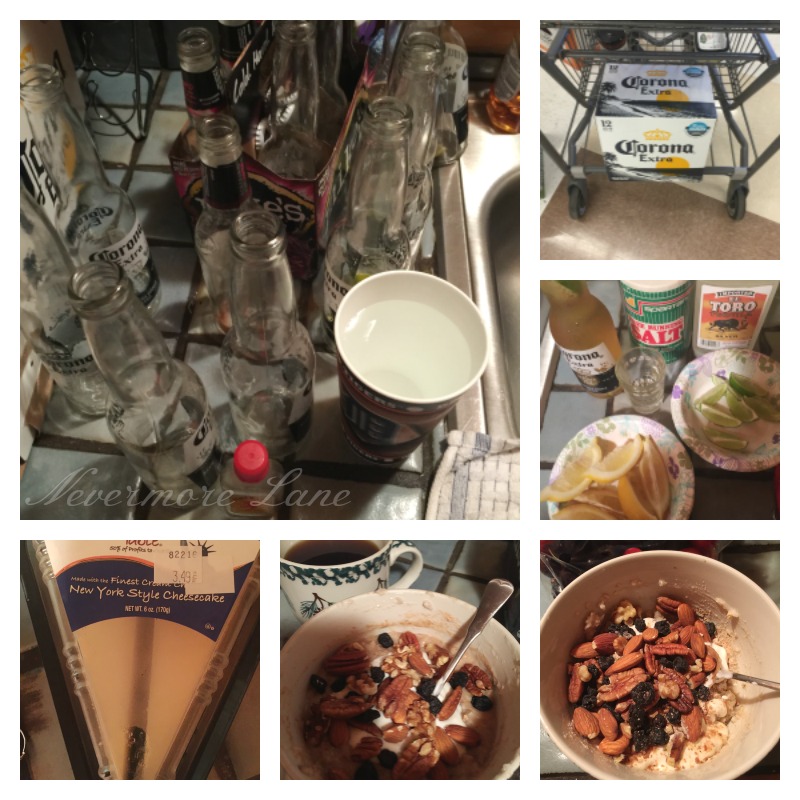 Despite the boozefest, we did eat really well. Lots of low carb sugar free salads (chicken salad for lunch and deconstructed burgers (salad, no buns) for dinner, greek yogurt and oats for breakfast with nuts.
I spent Saturday laughing, cooking, coloring, drinking, and just having a great time hanging out with my bestie. We watched Titanic and had some fun with SnapChat.
Sunday morning I spent some time on the front porch because it was raining and that was the only place outside to stay dry.
Nature was in its full glory and I spent some time thinking about how much life has changed for me these last few months and how incredibly blessed I am for all these memories I am making.
Life is a new journey for me right now. I have no idea where I am going, but I am never going back to where I was.