The Initial Steps To Building Your Own Home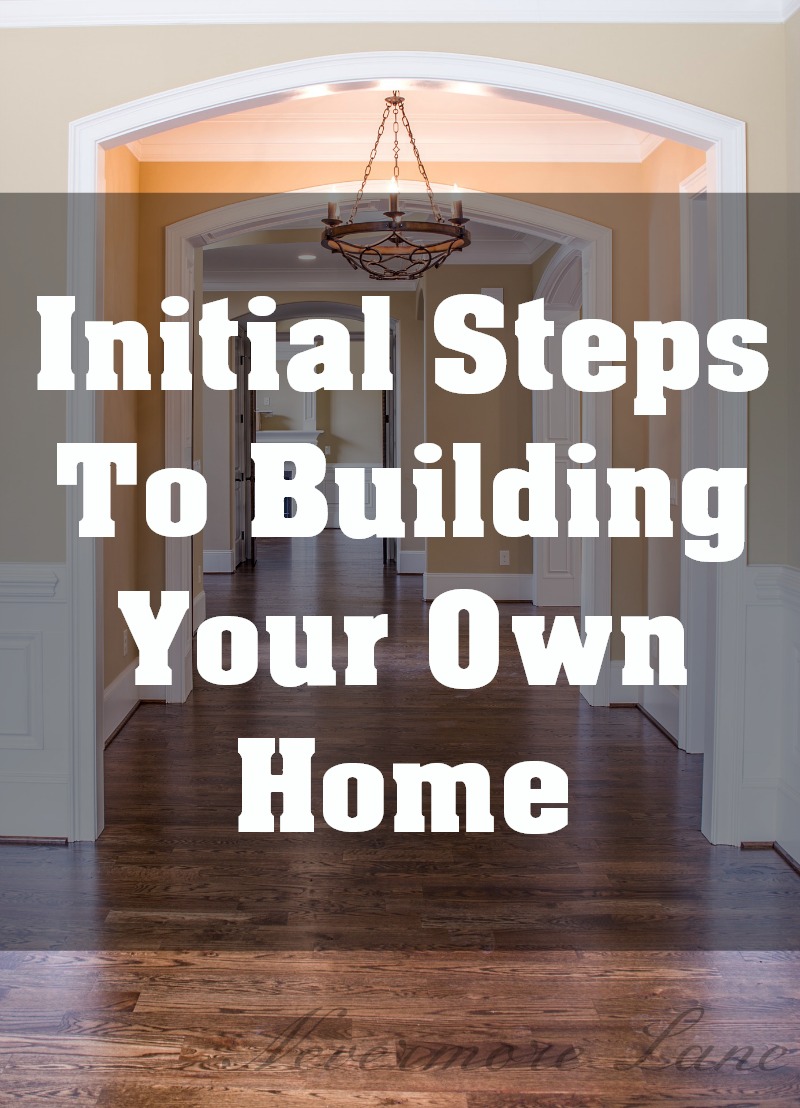 The idea of building a custom home is very appealing to a lot of people, which is why there are so many new homes being built. If you cannot find a home that has everything you want or need, then you should consider building your own home and getting exactly what you want. The idea of having a home built can sound intimidating, but the job is not nearly as difficult when you know how to take care of the first few important steps.
Finding The Land
If you intend to fund your home building project through a bank, then you can make things a lot easier by buying the land before you try to get funding. As with any home loan, the bank will want to make sure that the property you purchase can appreciate in value and is a good investment.
When you buy the property on your own without bank funding, then the bank is not going to be as concerned with how much you paid. But the bank will want to feel comfortable with the idea that your house will be in a neighborhood that will appreciate in value and build equity over the years.
Finding A Builder
One of the most important parts of your home building project is to find a general contractor that you can trust. There are a lot of custom home builders in your area, but only a few have a positive reputation that you can trust. You need to ask around for personal referrals and do plenty of homework to find the right builder for your project.
You should use online referral websites to find at least four or five home builders you can interview personally for your project. Prior to talking to the builders, you need to put together a list of questions you will ask to make sure that you find the right contractor for your project.
Finding A Lender
If you do not have the cash saved to pay for your home building project, then you will need to get a loan. Funding a home building project is much different and more complicated than getting a standard mortgage for an existing structure. The lender will offer you what is referred to as a construction loan, and you will have plenty of paperwork to submit to the lender throughout the course of the project.
As with builders, it is important to compile a list of reputable lenders and take the time to interview each lender before making your decision. You will find that most lenders have unique policies and procedures when it comes to funding building projects, and you will want to do business with the one that makes you most comfortable.
If you want to have a home that truly satisfies your needs, then you should have your home built to your specifications. The process can be long and difficult to build your own home, but the results would be worth it.