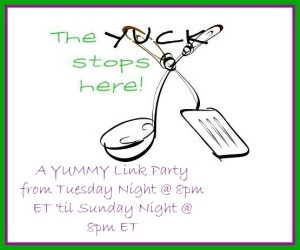 Welcome to the weekly non yucky party. I've been having a lot of fun sharing tasty recipes and checking out the goodies that you guys link up.  I've been really busy lately and I keep telling myself I need to slow down in some areas in life, but since life tossed us a curveball I need to work here on YUM as much as possible as well as get time in with my freelance clients.
Last week I was proud of my Green Matcha Guacamole using my new DIY photo board I made that I decided take my chance and submit to Tastespotting and FoodGawker.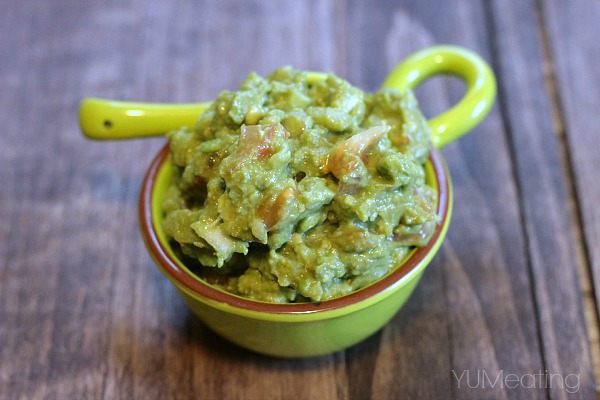 This is my first time submitting to either of them.  FoodGawker said it was awkward angle and Tastespotting said 'composition.'  I guess I still have a lot of learning to do.  I dusted off my Photographing Food emagazines and Tasty Food Photography.  My food photographing skills are a work in process, especially since I really am new to the world of dslr cameras. I've also decided its time to actually read Plate to Pixel, as it's been on my 'to-do' list for ages.
I told the husband that it was also time for me to let go of a couple of projects that were not benefiting me so that I would have some time to actually take the dslr , photography and photoshop courses I signed up for. I think at this point in YUMs 'career' it's very important that I continue to learn and move forward.
Another thing I am working on behind the scenes besides awesome recipes is another smoothie book. I've been looking over my income reports (I promise, an update soon for those who have been asking) and I read a lot of other bloggers (not just food) who share their income and it seems a lot of them use e-junkie instead of limiting themselves to Kindle (and other ebook retailers) and I feel that this might be a test market for me. The idea is that if you have a wonderful product that people want to share, they'll share it. ejunkie offers that platform. It also helps if your product is priced right so that you can pay your affiliates a reasonable rate. As much as we all love Amazon, their affiliate program isn't very lucrative unless you are a high volume affiliate linker/money maker. I'm not. While Amazon is great for my other books, I am looking at templates to see if I can create something great for ejunkie and test that market.
A whole lot of YUM going on around here!
So, let's check out what else is yummy!

GET PINNED! GET LIKED! GET TWEETED! GET SHARED! GET STUMBLED!
All links will be pinned to my The Yuck Stops Here Pinterest Page so please feel free to visit.
3 Party Rules
Follow Your Hosts!

Connect with Others!

PLEASE don't post and run! You link up so oters can find your AWESOME recipes & so does everyone else, visit at least 3 other posts and SHARE SOME LOVE!

Link Back to the party!

(grab the button below to make linking back easy or just link back on your post – here's some info on how to link back)
MEET YOUR HOSTS! Visit each host's website to check out their features for the week!
Facebook Twitter Pinterest Google+
Co-host Chrystal Mahan – Yum Eating

Facebook Twitter Pinterest Google+
Bloglovin' Stumble Upon Instagram
This Weeks Features:
The Most Clicked Post was:
Homemade Kaiser Rolls from Hun… What's For Dinner. Cindy says she loves to make these at this time of year for GRILLING SEASON! Homemade Buns for your GRILLED BURGERS! I'm TOTALLY GAME!

YUMS PERSONAL FAVORITE THIS WEEK
I love scones with my tea and when I saw these Lemon Thyme Cheese Scones from The Egg Farm, my heart did a little pitter patter. Not only do they just look beautiful, they also are make in a cast iron skillet.
Swoooooon.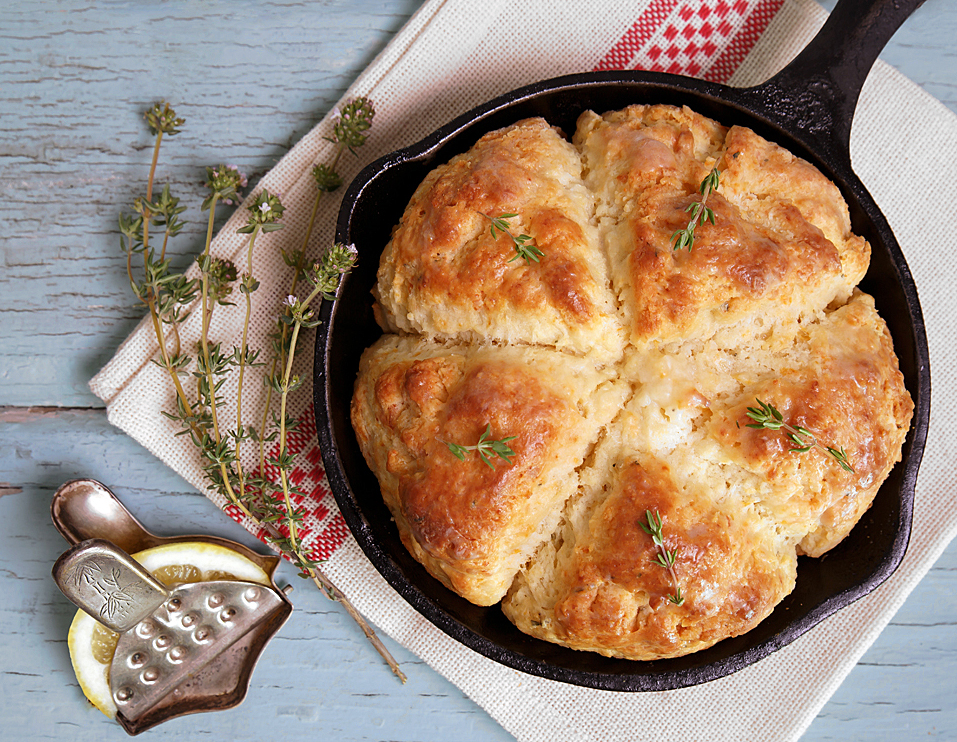 If you were featured, grab an "I've Been Featured" button to show everyone how awesome you are! And remember, each co-host chooses her favorites, so click over to the other co-hosts to check out their favorites for this week!
GET FEATURED:
Each week we will feature the MOST CLICKED post and each host will feature one or more favorites. ALL of the featured posts will be shared on our social media sites.
If you want to be featured you MUST link back to our party in some way. To do so grab our link button or simply include a link back to our party in your post. Here is a tutorial on how to do that.
By linking up you are giving the host and co-hosts permission to use your link for social media and other promotion such as round-ups. We will try to notify you any time we plan to use your link.
We're still looking for a few good hosts!
Hosting brings traffic to your blog, gives you exposure, gives you an opportunity to meet new bloggy friends and improve your social status and gives you tons of great recipes as resources for things like roundups! If you would be interested in joining us in our effort to Stop the YUCK everywhere, hop over to our The Yuck Stops Here Hosting Info page for more information. All bloggers are welcome
NOW ON TO THE PARTY!