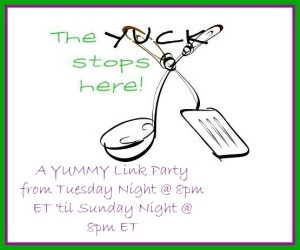 Wow! The weeks are just flying by. It seems like yesterday was just December and here we are already in mid-May. It's so crazy!
It's a great day to have a party, you know why?
Because it's Mr. YUMs  birthday!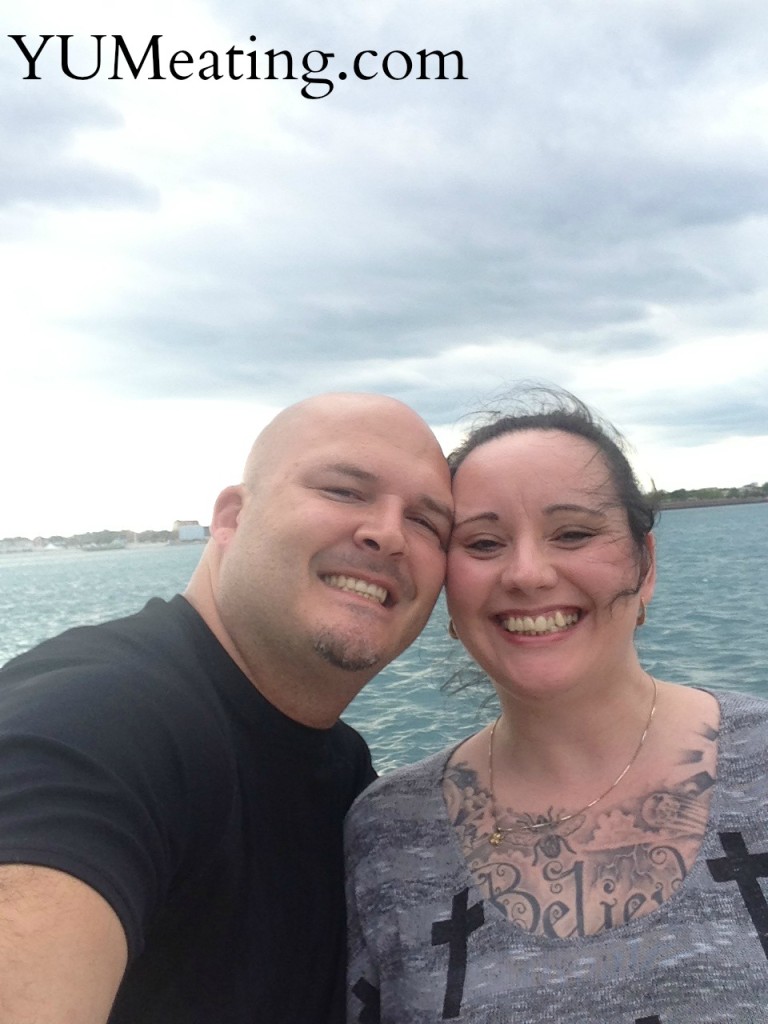 Sounds like just as good of time as any to have a recipe party to me!
I'm sure he'll appreciate all the good foodie posts. I know he secretly stalks my page 😉
Grill season is here and I'm getting ready by bringing back my turkey burgers and zucchini fries.
I've also got a fun grill recipe in the works that will be popping up next week.
What have you guys been working on?? Share with me by linking up to The Yuck Stops Here!

GET PINNED! GET LIKED! GET TWEETED! GET SHARED!
We're still looking for a few good hosts!
Hosting brings traffic to your blog, gives you exposure, gives you an opportunity to meet new bloggy friends and improve your social status and gives you tons of great recipes as resources for things like roundups! If you would be interested in joining us in our effort to Stop the YUCK everywhere, hop over to our The Yuck Stops Here Hosting Info page for more information. All bloggers are welcome
PARTY INFO:
Please remember that this is a RECIPES only party, recipe tips are welcome, but crafts, etc. belong somewhere else (not that we don't LOVE them, we're just sticking to recipes here)!
Each week, each of our awesome Co-Hosts will pick a special feature, so please visit each of their sites to see who's recipe made the cut! We will also feature the MOST CLICKED post. ALL of the featured posts will be pinned, tweeted and shared on all of our social media sites. All links will be pinned to my The Yuck Stops Here Pinterest Page so please feel free to visit.
What to do:
Link up your delicious recipe posts!
Don't Re-link (if you've linked it here before, don't link it here again).
Link directly to the recipe post, not to your home page.
Include ONLY family friendly links.
Include a link back to the party (grab the button in my sidebar if you like to make linking back easy or just link back on your post – here's some info on how to link back)
As a courtesy to others, visit other posts (I usually visit at least 3) and leave a comment if you are so inclined.
MEET YOUR HOSTS! Please follow each host via at least ONE social media platform, and visit each host's website to check out their features for the week!
Facebook Twitter Pinterest Google+
Co-host Chrystal Mahan – Yum Eating

Facebook Twitter Pinterest Google+
Bloglovin' Stumble Upon Instagram
This Weeks Features:
The Most Clicked Post was:
Country Fried Steak and Gravy from Huddlenet. Sometimes I just get a craving for Chicken/Country Fried Steak. Now I'll be able to fix it myself! Stacy shares the difference between Chicken Fried Steak and Country Fried Steak, tips on how to best prepare fried foods, and, of course, the delicious recipe. You've got to swing over to check out this yummy looking recipe!
YUMS PERSONAL FAVORITE:
I knew the minute I saw the juicy strawberries partnered with spinach I was going to be in love. But, what really pushed me over the drool stage was those goat cheese medallions. Goat cheese is one of my personal favorites, but I loved that Norma toasted quinoa and rolled the cheese in it. This salad packs a lot of protein and nutritional power!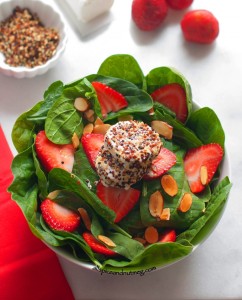 If you were featured, grab an "I've Been Featured" button to show everyone how awesome you are! And remember, each co-host chooses her favorites, so click over to the other co-hosts to check out their favorites for this week!
If you want to be featured you MUST link back to our party in some way. Mine is at the top of this post. To do so grab our link button or simply include a link back to our party in your post. Here is a tutorial on how to do that.
By linking up you are giving the host and co-hosts permission to use your link for social media and other promotion such as round-ups. We will try to notify you any time we plan to use your link.
NOW ON TO THE PARTY!