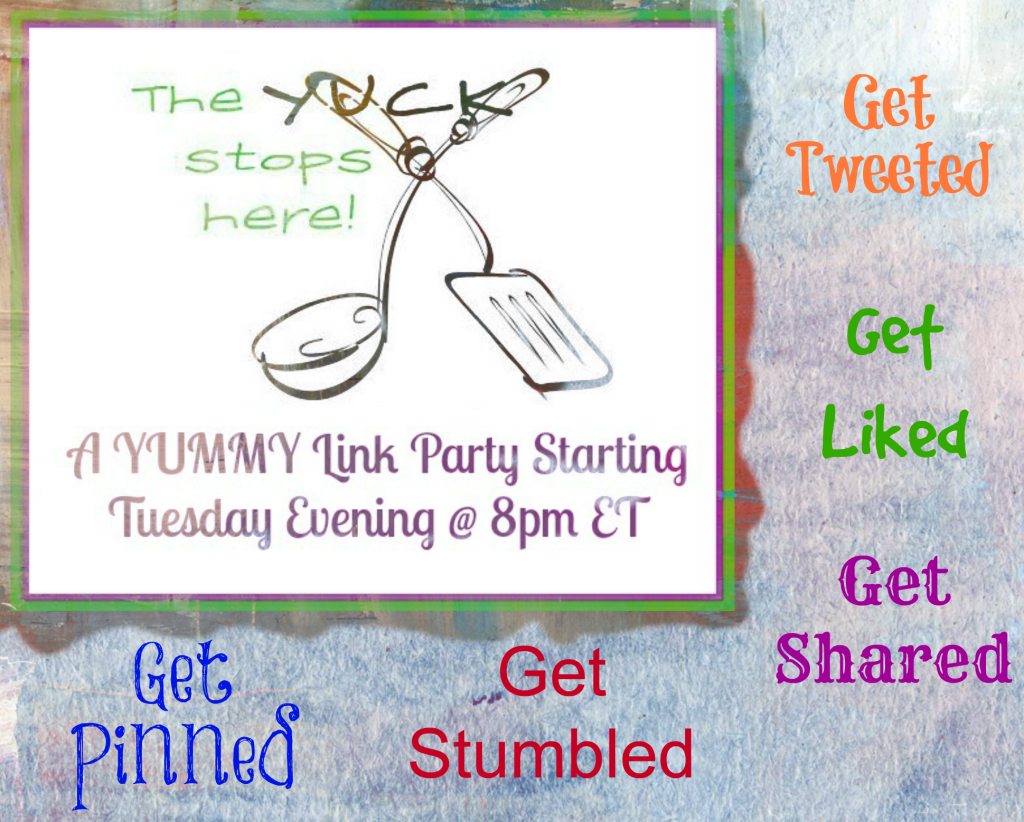 And so we meet again! Fancy that.
I don't know about where you are, but winter it coming in with a bang here in Michigan. The wind is ripping right through and causing quite a disturbance in my poor bones. #arthritissucks my friends. And I fear if this keeps up I am going to have to pack my stuff and move back south. I do love #PureMichigan and all of the beauty four seasons bring, but every year the cold winter weather seems to cause me much more grief than the year before.
So, let's talk about some of your best winter tips. How do you deal with the cold??
Now that I got my whining out of the way. Let's talk food. All that warm, yummy goodness. 
This Week's Features:
This week's Most Clicked:
Slow Roasted Chicken and Sweet Potatoes from Florassippi Girl
Pumpkin Chocolate Chip Biscotti from Something Sweet
YUMS PERSONAL FAVORITE: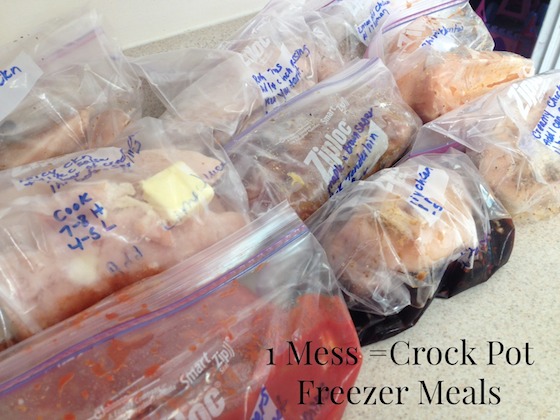 I am a sucker for a good crockpot recipe. I don't use my slow cooker near enough. Most folks use them as a time saver or for one pot meals. Makes cleanup so much easier. Since I work from home, I have a little extra time to make dinner, especially since hubs isn't here every other week for work. When he is here, he's working 30 min away and 12 hour shifts. So, he gets home long past the 5pm typical time.
I want to use my crockpot more. I feel like life would be a lot less stressful for me. Just like you guys I still have to figure out what to cook each day! With a list like this, I can toss stuff in the crockpot while I am making breakfast. Then I don't have to worry about what to make for dinner when my stomach starts to grumble and its close to time for Mr. Yum to be home. It would give me more time for more things, like you know, writing fiction.
CONGRATULATIONS to you ALL!
If you were featured, grab an "I've Been Featured" button to show everyone how awesome you are! And remember, each co-host chooses her favorites, so click over to Nicole at I Heart Food and Miranda at Lemons and Laughs to check out their favorites for this week!
This is a Recipe and Food-Tips only party. Hosts reserve the right to delete all non-recipe related posts (including those to other recipe link parties). By linking up with TYSH you grant hosts the right to use pictures from your post in features, roundups, etc. Acknowledgement will always be given via a link to your blog or your specific post (or both). By linking up with us you also agree to be notified of future parties.
EVERY post in the party gets pinned to The Yuck Stops Here Pinterest Board!
Follow Cheryl King's board The Yuck STOPS Here! on Pinterest.
Swing by sometime to check it out! ALL Features get Shared, Stumbled, Tweeted & Otherwise LOVED by your hosts and posted to The Yuck Stops Here Featured Pinterest Board! Don't forget to link back if you want to be featured!
Share the party via any SOCIAL MEDIA you like! Use #stoptheyuck when you do!


(If you'd rather just post a link on your post here's some info on how to do that)
Follow Chrystal from Yum Eating:
Have fun but . . . don't post and run!