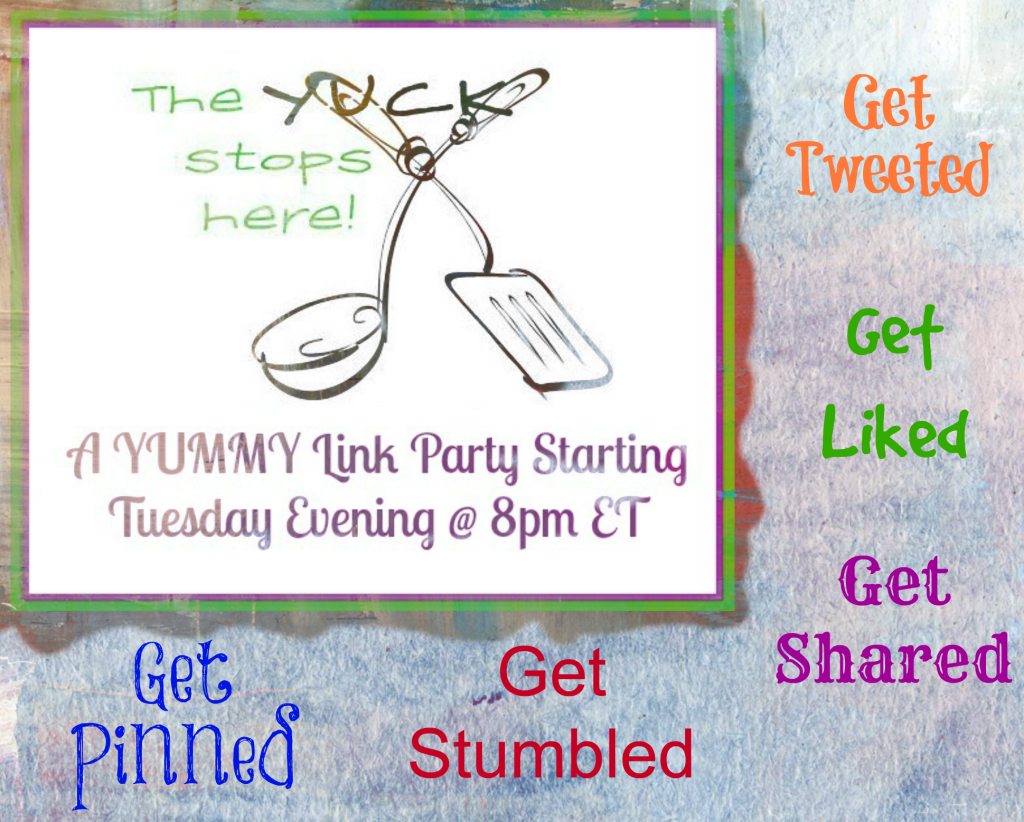 Hello yucksters. It's Tuesday night, are you ready to party?
What I'm Living:
Some things this week went a little better.  Last Tuesday was Mr. Yum's grandmothers funeral. Because she spent her entire life (81 years) in our town and was even baptized in the same church she attended her entire life and we had the funeral in, the funeral was made private. When her husband passed they had 127 cars in the funeral line heading over to the cemetery. So I heard. He passed long before I met hubs. But my grandparents knew him. Did I mention that his grandpa was the Mayor for about 7 years? Ohhhhh yeah…I am married into popularity.
No.
Really.
No, really.
Well hubs will tell you yes, but I say no. Maybe many years ago but not so much today. Regardless, for the 127 car line the decision was made to keep this a small private affair. 
And it was beautiful. My MIL was unable to make it. She had surgery Friday. Was sent home Saturday but by Monday night they were taking her to the ER because she had a blood clot. Wait. Did I tell you guys this last week???? Ugh. Sorry if I am repeating myself. Well, they did her surgery and she's home, just fine now. Things there have settled down a bit.
As for my aunt with the misdiagnoses, well, things are not going so well for her. She had an accident and fell over the weekend. She went face first and her nose was bleeding. My uncle rushed her to the ER and they did scans. Everything was fine and she felt ok so they sent her home. Well her back started to hurt. That was cause for alarm not just due to the fall but because of what is wrong with her. So, back to the ER. Things progressed. X-ray shows that due to the radiation her bones are brittle. She broke her back and she is now paralyzed from the waist down. She was schedule for surgery this morning. Dr. weren't sure if they were going to try to remove the tumors while they were in there , but either way the prognosis isn't good and she will most likely remain paralyzed.
UPDATE: Hey guys! It's 12:26pm on Wednesday afternoon. I just wanted to give you guys an update. They postponed surgery. My aunt has some tingling in her legs which means she can feel. So, they are going to keep her in the hospital and she'll continue with her radiation treatments. She has a few weeks of those left for her first round. From what I understand she will also start some reabilition and therefor will be in the hospital for the rest of the month, give or take.
So, there's that. I wish I had better news for you guys. 🙁
Last week I meant to talk to you about the Miracle Marathon I had signed up to do.  I think it was a combination of still struggling with my depression on top of the crappy last few weeks along with not having a single donation that ultimately led to me quitting. I am a little upset. I mean everyone jumps on the ice bucket challenge and I wonder how many people actually donated the money along with their video. But, yeah, not one single dollar was sent my way. Sad. But it is what it is.
I did get back on the treadmill. It's a slow start. Severe depression this year caused me to pack on 30lb to my already overweight frame. Add to that the painful arthritis and walking slowly is about all I can do at the moment. I'm trying.
With that I have been planning better meals and seeking out some new things to create for YUM. Fall is here and I am super excited. That means apple and pumpkin inspired dishes until I can't stand it any more. But, truth, I eat pumpkin year round.
What I'm Doing: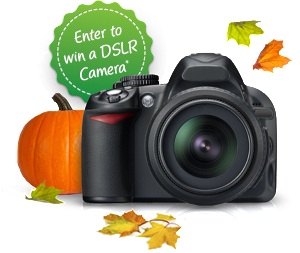 Pumpkin spice season is here.  I have a confession. Pumpkin spice creamer is my weakness. I know it's not healthy and I know I could probably make my own pumpkin spice flavored coffee creamer, but some things exist in this world that I just want – as-is. And International Delight Fat Free Sugar Free Pumpkin Pie Spice creamer is one of them. I look forward to it every year and allow myself the treat a few times a week. I just found out yesterday that their website is hosting a giveaway for a DSLR! And, you can even score a coupon for signing up for there free 'members delight' program.
So…now ….tell me, what have you been doing this week? Are you ready to share and seek out some new recipes? Ok, then. Let's party! 
Let's Party! 
This week's Features:
This week's Most Clicked was:
The MOST CLICKED is always my featured picture which runs on my home page!
My Favorites This Week Were:

YUMS PERSONAL FAVORITE: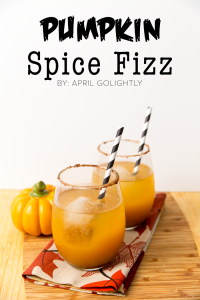 This might be the first time I have picked a drink people.
But, look at it.
It's pumpkin.
And vodka.
But, pumpkin.
Isn't that awesome sauce???? I can't wait to try this Pumpkin Spice Fizz by April from her blog April Go Lightly. I snooped around her other foodie posts. You should too.
While you are drinking your Pumpkin Spice Fizz Cocktail.
 CONGRATULATIONS to you ALL!
If you were featured, grab an "I've Been Featured" button to show everyone how awesome you are! And remember, each co-host chooses her favorites, so click over to Cheryl at Momma's Hot Kitchen Chaos, Nicole at I Heart Food and Miranda at Princess Among Superheroes to check out their favorites for this week!
EVERY post in the party gets pinned to The Yuck Stops Here Pinterest Board!
Follow Cheryl King's board The Yuck STOPS Here! on Pinterest.
Swing by sometime to check it out! ALL Features get Shared, Stumbled, Tweeted & Otherwise LOVED by your hosts and posted to The Yuck Stops Here Featured Pinterest Board! Don't forget to link back if you want to be featured! Follow Cheryl King's board Features from The Yuck Stops Here on Pinterest.

 Share the party via any SOCIAL MEDIA you like!  Use #stoptheyuck when you do!

(If you'd rather just post a link on your post here's some info on how to do that)
Last week we're welcomed an awesome new host to the party!  If you have not already done so, please help Miranda from Princess Among Superheores feel SUPER WELCOME by following her on SOCIAL MEDIA

Follow Chrystal from Yum Eating: 
Now. . . on to the party!