Whats going on with YUM this week:
So I had this whole introduction planned this morning to use for this weeks YUCK party. But, I scrapped it. As I was writing it my mother called from work. She had just received a call from my aunt who had just heard from another aunt. It seems my cousin, who lives only a few miles from me, has lost everything in a home fire. As husband took Casey to the vet to get her staples removed from her toe surgery their was an onslaught of fire / police sirens.
I never thought in in a million years those sirens would be connected to someone I  knew. My cousin and her husband were at work. Their youngest at school. Their oldest, a college student, was home and was able to get out just in time with the family dog as their home became engulfed in flames. The kitten didn't make it.
They have lost everything.  While we are not super close, they are still my family and I love each and every one of them. I can't imagine how they must feel.  We are all very thankful everyone is safe. It's been amazing to see how everyone is rallying to help them. It reminds you what is really important in life.
YUM is a year old! Can you believe that?? In November it has been a year since I was accepted to the Glam (now Mode) Foodie network. Maybe in October I'll do a blogversary. I do have a new design planned that I have been working on. YUM needs a fresh, new look. My OCD is kicking in. 😉
How about we do some partying…… sounds like fun, yes?
This week's Features:
This week's Most Clicked was a tie:

Honey & Date Syrup Swiss Roll from Something Sweet
Cinnamon Rum Pears from Florassippi Girl
YUMS PERSONAL FAVORITE:
Peaches. Yes. I love them. Kiddo loves them. Husband doesn't. Good. More for me. 🙂 Growing up in the south peaches are ALL over the place. Everything was peach flavored. I wasn't a fan. I just loved a fresh peach perfectly ripe for picking. When I saw the Peach Brandy Pound Cake with Peach Brandy Glaze by Bake Well Junction, I knew we had a peach-y winner!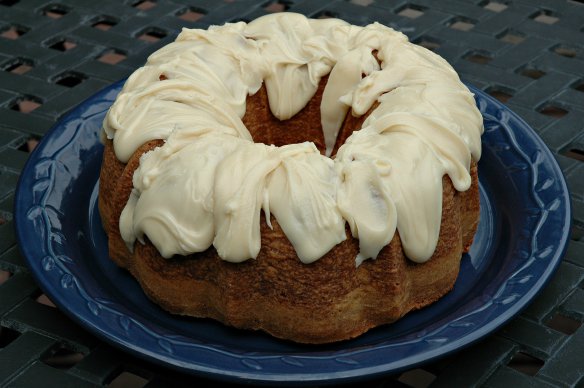 CONGRATULATIONS to you ALL!
If you were featured, grab an "I've Been Featured" button to show everyone how awesome you are! And remember, each co-host chooses her favorites, so click over to Cheryl at Hot Mama's Kitchen Chaos and Nicole at I Heart Food to check out their favorites for this week!
EVERY post in the party gets pinned to The Yuck Stops Here Pinterest Board!
Follow Cheryl King's board The Yuck STOPS Here! on Pinterest.
Swing by sometime to check it out! ALL Features get Shared, Stumbled, Tweeted & Otherwise LOVED by your hosts and posted to The Yuck Stops Here Featured Pinterest Board! Don't forget to link back if you want to be featured! Follow Cheryl King's board Features from The Yuck Stops Here on Pinterest.
Share the party via any SOCIAL MEDIA you like! Use #stoptheyuck when you do!

(If you'd rather just post a link on your post here's some info on how to do that)

Follow Chrystal from Yum Eating:
Now. . . on to the party!