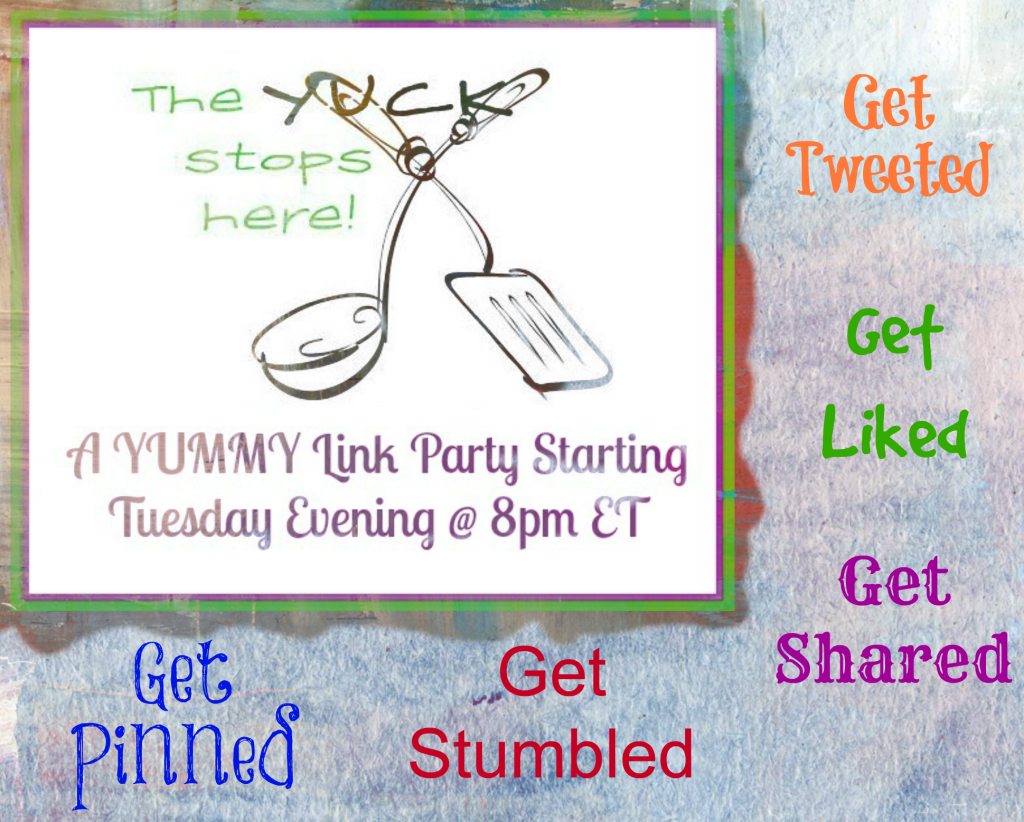 Is it Tuesday night already?
I just got back from the vet and the news is not good. 2 weeks ago I took my 9 year old boxer, Casey to the vet as she had a broken nail that did not want to fall off. They cut the nail and put her on meds. Now shes bothering it more. Now, after that $350 bill and taking her today to get more meds at $60ish. I am now looking at $500-$800 to have her toe removed. It seems like everything around me is breaking as well. Our dishwasher is leaking, the washer stopped spinning and it won't stop raining long enough for me to clean up the pool.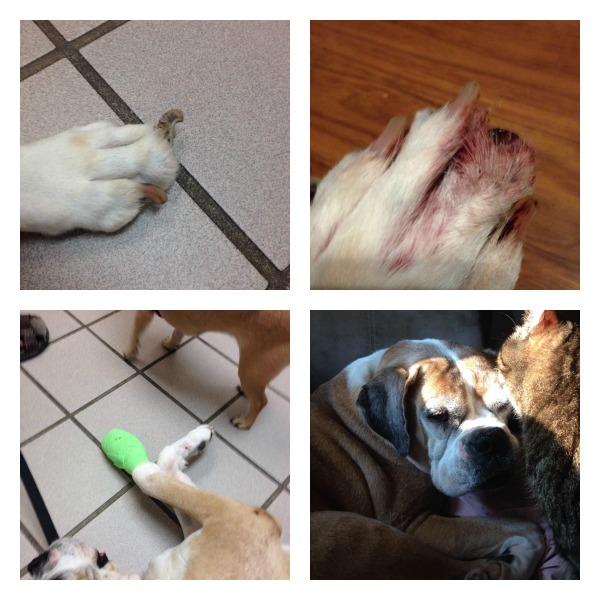 Kiddo is living with us, basically starting next week when school starts. It's been a mad rush these last few days with the drama leading up to this choice and the piles of paperwork.
Oh, and someone called me fat yesterday. Not just one someone, but a few separate groups of people.
My headspace is cluttered. I need a break.
So, I could use some fun. Let's have a food party, shall we?
This week's Features:
This week's Most Clicked was:
The MOST CLICKED is always my featured picture which runs on my home page!
Last week we had an AMAZING DOUBLE FEATURE! Cheesy Kielbasa Zucchini and Pasta Bake from Family Living on a Budget was featured by TWO Hosts last week – Hot Momma's Kitchen Chaos and I Heart Food.
Because of this she has earned the esteemed DOUBLE FEATURE button to display on her site (which she will receive via e-mail). This happens because each host chooses her own favorite or favorites to feature each week. None of us knows what the others are choosing until the party goes live, so more than one host may choose the same recipe link! A very special CONGRATULATIONS goes to Anna for achieving this honor – only two others have done so!

YUMS PERSONAL FAVORITE :
I try really hard to stick to my low carb lifestyle. There are times when I just want a piece of bread, some pasta or rice or even a potato. I know I shouldn't because I will have terrible gut pain later in the day. I have also been trying to get my calories under control so I can get back on track to weight loss and healthier lifestyle. I knew I was going to have to check out these Cauliflower Wings from Linda over at Best of Long Island and Central Florida. While wings are low carb, they are no really low in calories. I loved cauliflower and all the fun recipes I can make with it so I am really looking forward to trying this recipe.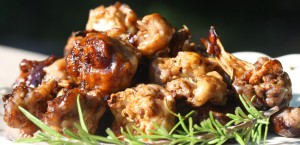 CONGRATULATIONS to you ALL!
If you were featured, grab an "I've Been Featured" button to show everyone how awesome you are! And remember, each co-host chooses her favorites, so click over to Cheryl at Hot Momma's Kitchen Chaos , Shirley at Intelligent Domestications and Nicole at I Heart Food to check out their favorites for this week!

EVERY post in the party gets pinned to The Yuck Stops Here Pinterest Board!
Follow Cheryl King's board The Yuck STOPS Here! on Pinterest.
Swing by sometime to check it out! ALL Features get Shared, Stumbled, Tweeted & Otherwise LOVED by your hosts and posted to The Yuck Stops Here Featured Pinterest Board! Don't forget to link back if you want to be featured!
Follow Cheryl King's board Features from The Yuck Stops Here on Pinterest.
Feel free to share the party with your friends and followers on social media using #stoptheyuck. And VISIT, VISIT, VISIT! By linking up you are giving all hosts permission to use your pictures and link on social media, for roundups, as features, etc. Let's get to the important stuff!
(If you'd rather just post a link on your post

here's

some info on how to do that)
Please be sure to follow our newest host, Nicole from I Heart Food if you have not yet done so. Last week was her first week hosting and she did a wonderful job and we're so happy to have her with us!
Follow Chrystal from Yum Eating:

Now. . . on to the party!