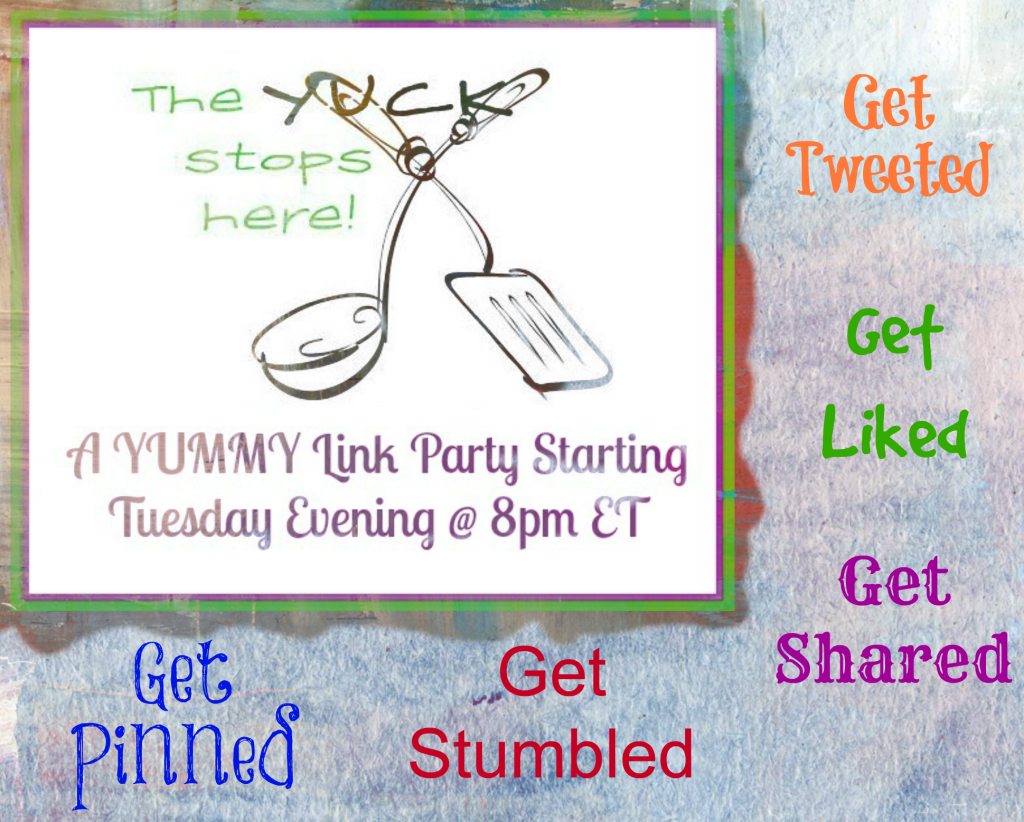 Ever since I started YUM I have been on a quest to really get to know my dslr camera. I have high hopes that someday I am going to take breathtaking food photos like those so often found on FoodGawker or TasteSpotting. The real problem is the natural lighting. I have finally made my own distressed wood photography board and have plenty of foam board for bouncing the natural light.  Then, there are the tutorials and workshop classes I have been taking on Udemy. The weather hasn't been too kind in the area of natural bright light. It's been a lot of rain and gloom.
Not helpful. 
I have plans to purchase a white light that works well with food photography and it comes highly recommended. I've told myself that before I do this, I must write out a schedule for posting , editing and recipe creation. I must stick to it. If I can do this for a few weeks and really make it a habit, then I will allow myself to purchase the light. I know a lot of people love blogging and don't get hung up on photos. For my other sites I am ok with that. But, I have big dreams for YUM and that requires me to have better photos.
I was very humbled last week when I posted the recipe for Pistachio Delight.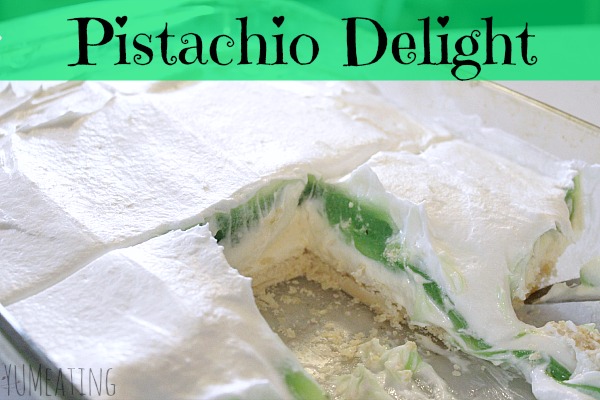 Not a good photo for magazine, FoodGawker or TasteSpotting standards, but it sure made a lot of people excite to share and comment. I wasn't going to share this recipe. I also have a lot of photos on my external hard drive that I have taken over the last few months. I didn't want to post them because I feel the photos are horrible and not quite where I want them to be. But, there is this part of me that would like to share them anyway and maybe in the future I can redo the recipe and the photos.
As much as I love cooking, as hard as it was to get an MBA, nothing could prepare me for how hard it is to really get a handle on a dslr camera along with Lightroom and Photoshop software. It has left me feeling a bit inadequate.  I am my own worst enemy. But I truly feel like my photos are holding me back.
So, tell me, what is one thing you feel you could or should be doing that will better your blog?
Think about it for a while if you need to. While you're thinking about that, lets get on with the party, shall we?
This week's Features:
This week's Most Clicked was:
The MOST CLICKED is always my featured picture which runs on my home page!
YUMS PERSONAL PICK
This week my favorite award goes to Best of Long Island and Central Florida and their Caprese Stuffed Zucchini Boats.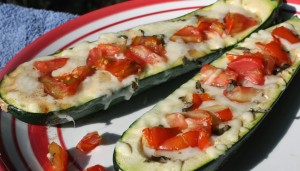 I love zucchini but I am very limited in the way I prepare them. I love to slice and saute them with some olive oil, cracked pepper and sea salt. I have also sliced them thinly and made them into chips. Since my Trash to Treasure garden has given me quite a few zucchini, I decided to look for more ways to prepare these garden gems. The Caprese Stuffed Zucchini Boats combine one of my favorite salads with one of my favorite garden vegetables. Pretty excited to give this a try!
CONGRATULATIONS to you ALL!
If you were featured, grab an "I've Been Featured" button to show everyone how awesome you are! And remember, each co-host chooses her favorites, so click over to Chrystal at Yum Eating , Shirley at Intelligent Domestications and Nicole at I Heart Food to check out their favorites for this week!

EVERY post in the party gets pinned to The Yuck Stops Here Pinterest Board!
Follow Cheryl King's board The Yuck STOPS Here! on Pinterest.
Swing by sometime to check it out! ALL Features get Shared, Stumbled, Tweeted & Otherwise LOVED by your hosts and posted to The Yuck Stops Here Featured Pinterest Board! Don't forget to link back if you want to be featured! Follow Cheryl King's board Features from The Yuck Stops Here on Pinterest. Feel free to share the party with your friends and followers on social media using #stoptheyuck. And VISIT, VISIT, VISIT! By linking up you are giving all hosts permission to use your pictures and link on social media, for roundups, as features, etc. Let's get to the important stuff!
(If you'd rather just post a link on your post

here's

some info on how to do that)
This week we are saying a sad goodbye to our host Kim from Feed Me, Seymour. But we are welcoming a new host, a frequent and featured guest here at The Yuck Stops Here, Nicole from I Heart Food as a brand new host! Please be sure to welcome her by following her on at least one of her social media platforms! And please continue to support Shirley from

Intelligent Domestications

by following her on at least ONE of her social media platoforms if you have not yet done so!
Follow Chrystal from Yum Eating:

Now. . . on to the party!