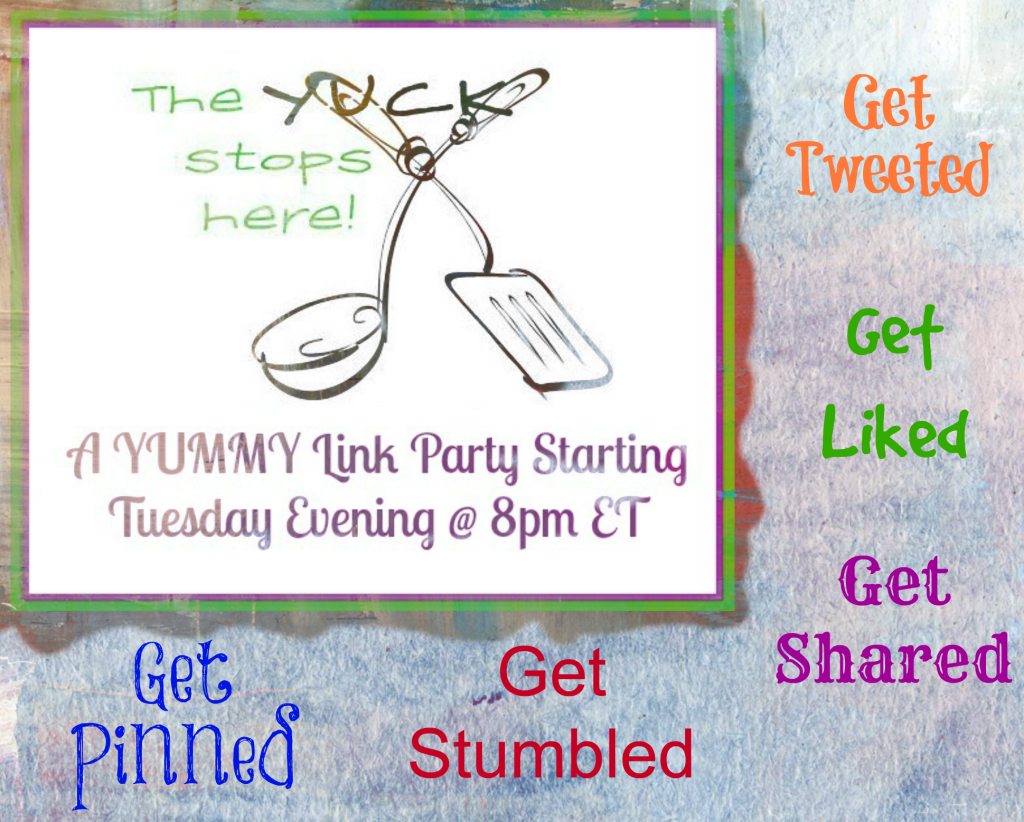 Hey guys!
Shhhhhhhh
You hear that?
That's the sound of growing pains. Only, the good kind of pain I guess 😉 We have another new co-host joining us this week on our #stoptheyuck so I hope you all will  make her feel welcome! I love that there are so many wonderful foodies out there and appreciate each and EVERY one of you who link up and share the yummy stuff. 
For the month of August, foodies are gathering together to celebrate Julia Child. Her birthday is August 15. Sadly, she also passed away this month in 2004. I started celebrating her life on the 1st, with a collection of 12 recipes. I would love for you to hop over and check it out.
So, I am going to be honest. Last week I went right towards the Simply Smokin' Salmon Burger by Robyn at Simply Fresh Dinners. I am not going to pick her as my feature this week because I don't want y'all to think I am completely biased. But I have to be honest. I just adore her and her recipes. She creates just the type of recipes I have to eat right now. So, I would really love it if you guys could all head over there and show her some love. It would really warm my heart. Plus, it makes her blush. 😉
This week's Most Clicked was:
The MOST CLICKED is always my featured picture which runs on my home page!

EVERY post in the party gets pinned to The Yuck Stops Here Pinterest Board! Follow Cheryl King's board The Yuck STOPS Here! on Pinterest.
Swing by sometime to check it out! ALL Features get Shared, Stumbled, Tweeted & Otherwise LOVED by your hosts and posted to The Yuck Stops Here Featured Pinterest Board! Don't forget to link back if you want to be featured! Follow Cheryl King's board Features from The Yuck Stops Here on Pinterest. Feel free to share the party with your friends and followers on social media using #stoptheyuck. And VISIT, VISIT, VISIT! By linking up you are giving all hosts permission to use your pictures and link on social media, for roundups, as features, etc. Let's get to the important stuff!
(If you'd rather just post a link on your post

here's

some info on how to do that)
We have another BRAND NEW Host this week! Please welcome Shirley from

Intelligent Domestications

to the party by following her on at least ONE of her social media platoforms!
Follow Chrystal from Yum Eating:
This week's Features:
I have to say I am extremely excite to see Nicole over at I Heart Food featured this week. She's rebranded herself and switched blog domains and names. She's been frantically working to move her posts from one site to the other. I can tell you personally, that is not fun. I like to consider her one of my online 'besties' in the blogging world. We bug each other quite often. We're like officemates, only across the states from each other. So, continue giving her your love!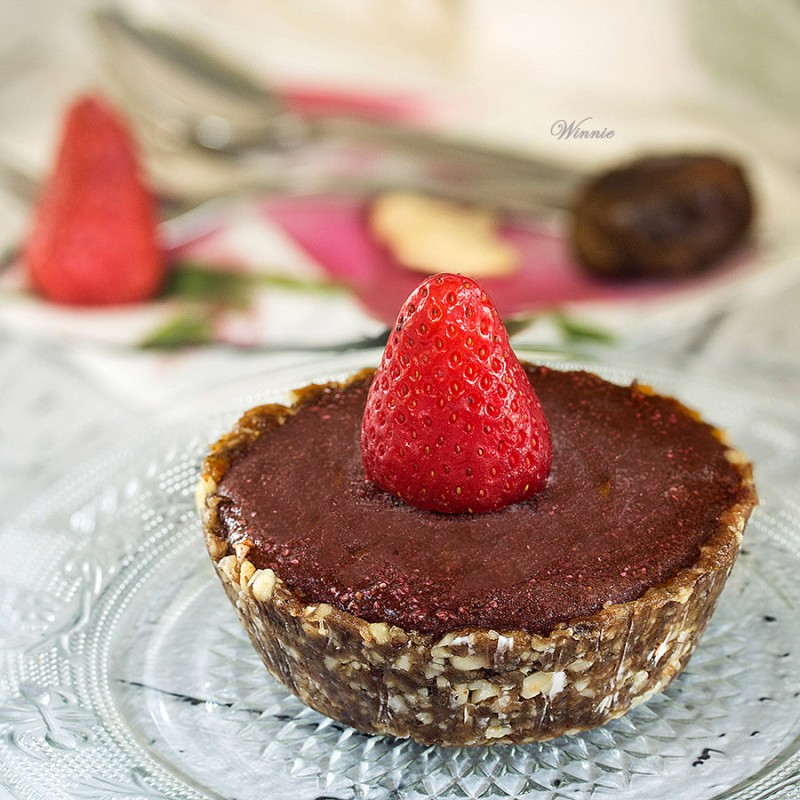 As for my personal favorite from last week, I pick Winnie. I have been following Winnie's blog for some time now over at Winnish. She makes the most delectable desserts. When you visit, make sure you click 'yes' for Google translate. 😉 So, I give you guys these amazing No Bake Frozen Strawberry Chocolate Tarts – Gluten Free.
CONGRATULATIONS to you ALL!
If you were featured, grab an "I've Been Featured" button to show everyone how awesome you are! And remember, each co-host chooses her favorites, so click over to Cheryl at Hot Momma's Kitchen Chaos , Kim at Feed Me, Seymour and Shirley at Intelligent Domesticationsto check out their favorites for this week!