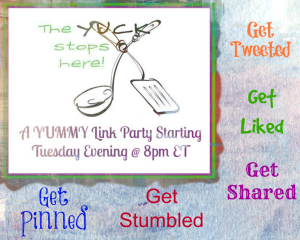 Welcome to the 11th Yuck Stops Here party!
I am so glad you could make it.
I had a pretty eventful week since we last met. Busy, busy. But, aren't we all this time of year?
Trash to Treasure garden has finally had an update post. I had a little bit of time lapse between posting. I was taking a lot of photos and putting them on YUMs Facebook and Twitter but I just couldn't seem to sit my butt down and compose a garden post. I think my plan of action is to make Tuesdays the day for garden updates, no matter how small. That way, you, my faithful readers, will be able to see the progress. This morning I spent some time picking weeds and noticed I had some new things starting to sprout. So I can't wait to share that with you next week!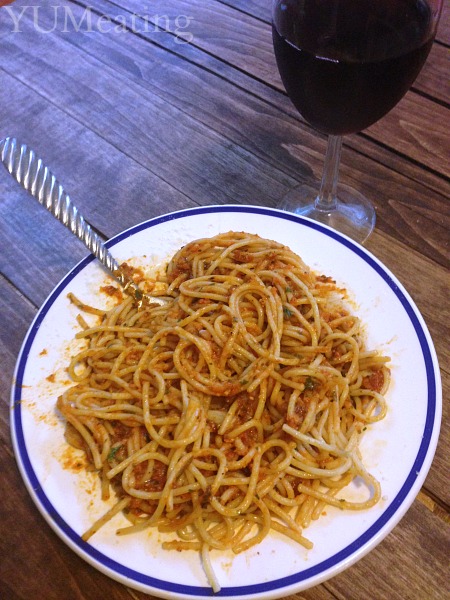 YUM stepped out of her comfort zone and let Mr. Yum have some time to shine. My husband has done a few posts in the past with omelets and his own "Matts Meals" tag. But, I took it a step further and let him have his own username and login here on the site. *gasp* His very first post was his homemade spaghetti sauce using my garden canned tomatoes from last season.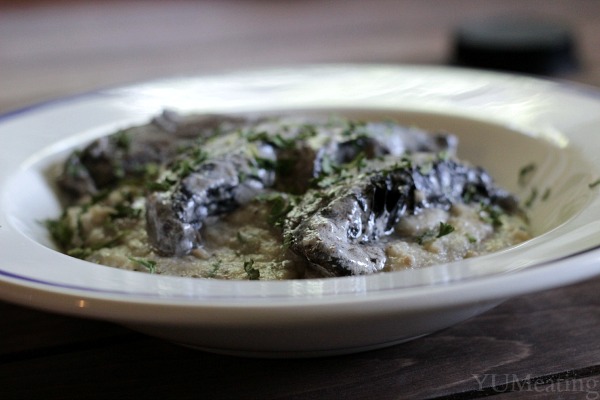 That was not the only time I stepped out of my comfort zone. I created an entire meal based on mushrooms. Maybe not a big shock, but I've only had mushrooms in salad, on pizza, or a portobello 'burger.' So, this was a pretty special thing for me.
Know what else happened to me?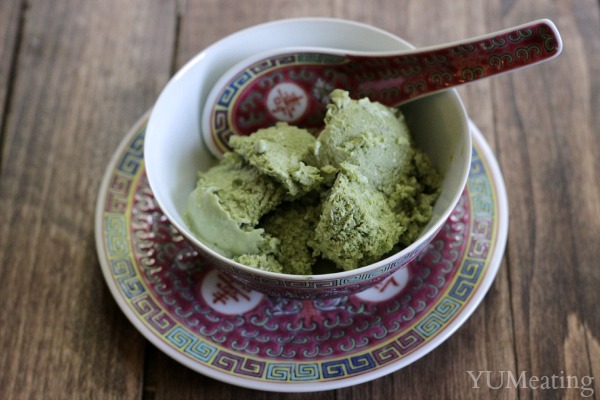 I was the most clicked on the Yuck Stops Here last week with my Coconut Green Tea Ice Cream!
I think the Hamilton Beach 6-Speed Stand Mixer giveaway had a lot to do with it too. There is still time for you to enter!
So tell me – what have you been up to this week?
Any great recipes??? Great. Feel free to link them to our Yuck Stops Here fun pinning, social media sharing, mouth watering, I-must-make-right-now party!
Welcome Partiers to the 11th The Yuck Stops Here link party! EVERY post in the party gets pinned to The Yuck Stops Here Pinterest Board! Swing by sometime to check it out! ALL Features get Shared, Stumbled, Tweeted & Otherwise LOVED by your hosts! Feel free to share the party with your friends and followers on social media using #yuckstopshere or #stoptheyuck. Don't forget to link back if you want to be featured! Let's get to the important stuff!
(If you'd rather just post a link on your post here's some info on how to do that)
Follow Yum Eating:

Follow Hot Momma's Kitchen Chaos:
This week's Features:
Most Clicked:

Canning Pickles from my awesome co-host Chrystal at Yum Eating.
YUMs Personal Favorite: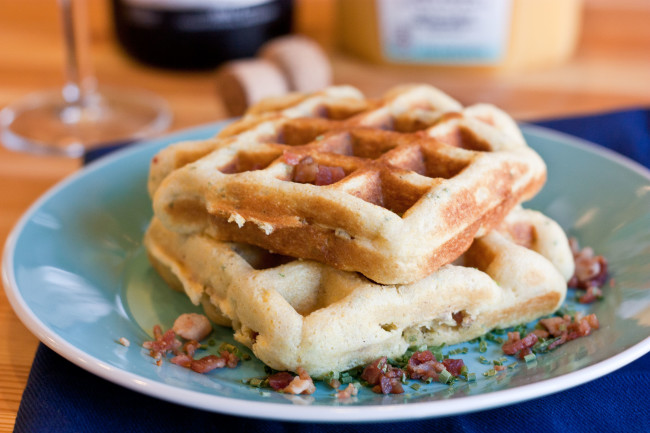 O
M
Goodness.
Let me tell you something.
I <3 waffles. But, since I started watching my carbs because of the PCOS, waffles and pancakes took a back burner.
In the last couple of months I have been seeing a lot of foodies sharing their waffle making recipes. It's made me want to dust off my waffle maker, but first I have to figure out if I should/could make them with a lower carb flour or lower glycemic index flour like whole grain wheat, almond, flax or coconut. I think as summer is here and I want to spend less time with the oven or over the stove, it might be in my best interested to start experimenting.
With these I don't have to. Corn, while super starchy, isn't something I eat very often. Cornbread is something I do enjoy so I have a feeling these Bacon and Chive Cornbread Waffles from Steph over at Sustaining the Powers might just have to get moved to the top of my creation test list.
I mean,
LOOK AT THEM!!!

CONGRATULATIONS to you ALL! If you were featured, grab an "I've Been Featured" button to show everyone how awesome you are! And remember, each co-host chooses her favorites, so click over to Cheryl at Mommas Angel Baby to check out her favorites for this week!
Ready to link up??