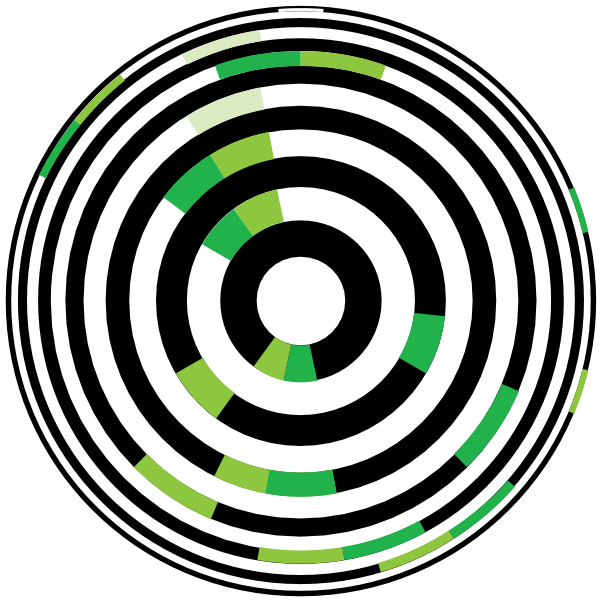 I just got the results of the coolest thing – ever!  Do you know what that photo is?  I admit , it's a little strange-looking, but that is a Personal Gene Ring from Connect My DNA. A few months ago Living Social ran a special that dropped the somewhat expensive test down to $30. I know quite a bit about my mother's family and our origins and last year when some family went over to England and Ireland they uncovered some really cool findings. 
It is no big secret that I am very proud of my Irish heritage; between all the traditional Irish cooking and the ink spots on my body, one should never have to guess my love of my heritage.
But when I found out there was some legitimate Viking heritage going on, I almost came unglued. Since I was a young girl I have been obsessed with all things relating to the Viking world, so naturally, when the Vikings television show aired, I was glued to the television watching every single episode with such hunger and it is a hunger that is still left unsatisfied. Don't get me wrong, the show is amazing and I still faithfully watch it, but I want so much more. When the season is done, I go back and watch the old ones.
I'm completely intrigued with Viking history and life.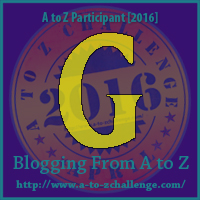 There were a few on the list that surprised me a bit. But, I knew that was going to happen because I don't know my biological father so I can't say much about his lineage which is why I wanted to do this test.
I had this unsatisfying thirst for knowledge about my real father and my half siblings. I'm working towards gaining some strength to reach out to my siblings. Some day, just not now. I'm not ready yet.
For now, I'll just ponder these results and continue on with my life challenges, changes and journey. 
WORLD: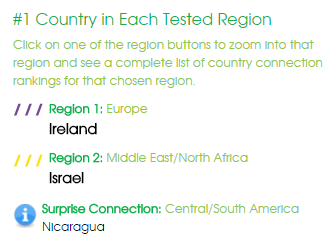 EUROPE: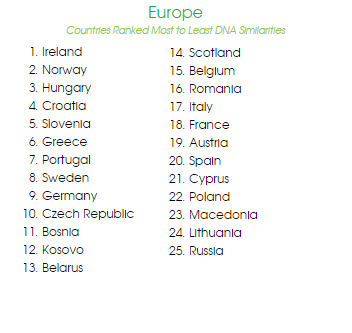 Information from Connect My DNA and how they compile their information:
Why are my results so surprising?

The one comment some of our members have is "My results are surprising, since most of my family is from … " What most are doing is comparing the results obtained from ConnectMyDNA to an ancestry product. Herein lies the paradigm shift. ConnectMyDNA is not an ancestry product. The DNA markers we use are weakly affiliated with ancestry.

So what do my results mean?

We know that over 99% of human DNA is identical. It's less than 1% of our DNA that makes us unique; that tells us what our physical characteristics are like. We know that in some way we are all connected as human beings. One theory of human evolution is that over the course of centuries and millennia humans began a migration pattern that took them from regions in Africa into Asia through Europe and into North and SouthAmerica. As you can see from this map even as recent of the 20th Century (1918-1998) human migration continues therefore changing the face of global populations.

Genetic traces of people from these regions survived within tiny fragments of our DNA. ConnectMyDNA uses a genetics population equation to calculate what fragments of these DNA particles exists within us and to what extent they share some similarity to the same fragments in populations across the globe.

The formula used is known in the scientific community as the Hardy Weinberg Equation.

We do not look at ancestry. We look at what similarities or tiny fragments of these 13 markers contain similarities to population groups around the world. Knowing that the human population was evolving and reproducing as it migrated into new part of the globe, it is not such a far-fetched idea that we may have something in common with a population from Uganda or Brazil or even Australia.

Step back and look at humans in terms of where we started millions of years ago and where we are today. Everything has changed and yet something very fundamental deep within us remains the same … something that connects all of us and makes us unique and unlike any other living species on the globe. Our DNA.
To get your own DNA testing kit check out Living Social for the ConnectMyDNA kit like I used here.