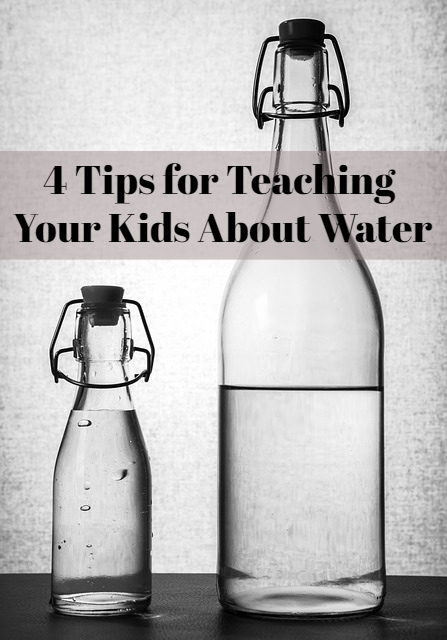 As a country, America tends to be wasteful when it comes to food, energy, and other valuable resources. However, water waste is especially rampant, and one report notes that the numbers connected to water waste are in the trillions. If you want to become involved in conservation efforts and help lower these numbers, you can start right in your own home. There are several ways to save water, and teaching your kids about its value and how to conserve it can help them understand why water is such a precious commodity.
1.    Offer Simple Examples
If you have young children, you can make learning about water conservation simple and fun by offering a few examples of cause and effect. For example, you can make up a story about an animal that wastes its water supply, then has no more clean water for drinking or washing. Then you can ask your kids questions about how they think the character could have conserved its water supply or what they would have done to cut back on the waste.
2.    Take a Backyard Tour
The next time you are out in the backyard with your kids, talk about how you use water there and whether they see any instances of waste. You can also discuss ways to further conserve the water you use in the yard, such as introducing agave plants that do not need daily watering, checking hoses and spigots for leaks, and proper drainage for using rainwater wisely. You may be surprised to find that you have been wasting water outdoors without realizing it.
If your kids have outdoor water toys or if your home includes a pool, these can also give you an opportunity to talk about water waste. For example, invest in a solar cover for your pool and talk about how it prevents water evaporation and the need to fill the pool more often.
3.    Talk About Water Waste in the Bathroom
Two rooms where water waste happens most often are the kitchen and bathroom. Bad habits tend to form at the bathroom sink, where your family might leave the water running while they brush their teeth or wash their hands with soap. You can help your kids break these habits by posting notes near the sink or monitoring their washing habits until they remember to turn off the water until they need to rinse.
If your younger kids enjoy baths, conserving water does not have to mean banning them completely. You can cut back on water waste by talking about how much water is needed to get clean and how filling the tub can lead to significant waste. Even shallow baths can accommodate a few tub toys, and replacing a bath with a shower at least once a week can also help cut down on water waste.
4.    Learn About Water Projects Together
You and your kids can benefit from learning about local water projects in your area and what your local officials are doing to conserve water for your neighborhood. For example, the Cadiz Water Project twitter page has a variety of links to articles about what this company is doing to study and improve water conditions in California, which has a significant water deficit. Read these articles with your kids and then discuss them. Ask questions about what they might do to support such a project. Older kids can use these pages as a springboard for a science project or report.
Water waste is rampant in America, and many parts of the country are seeing drought conditions because of it. Teaching your kids about water conservation and what your family can do to prevent it can help them learn good habits that may last a lifetime.