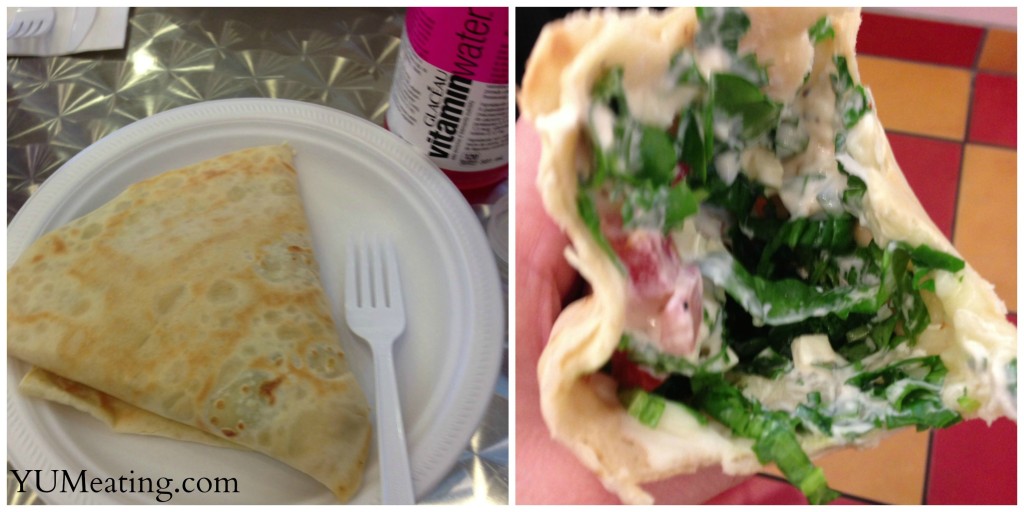 This was just too yummy not to share.  While on our quick little trip to Niagara Falls, Canada we stopped in this cute little crepe shop for a quick-lunch.
I have had quite a few crepes in my life – in America.
I find that they always have one thing in common – the crepe itself is bland, often doughy or too thin, and lacking flavor. I think a lot of places just use a thinned out pancake batter. Hello, one should not be using the Bisquik. No. No. No.
Crepe de licious is a "Proudly Canadian" franchise so I was a little hesitant about the "authenticity of its crepes. But when a little French man appeared behind the counter I was just tickled to death to watch him prepare my crepe that I was sold the minute he started asking me questions about how I prefered my crepes.