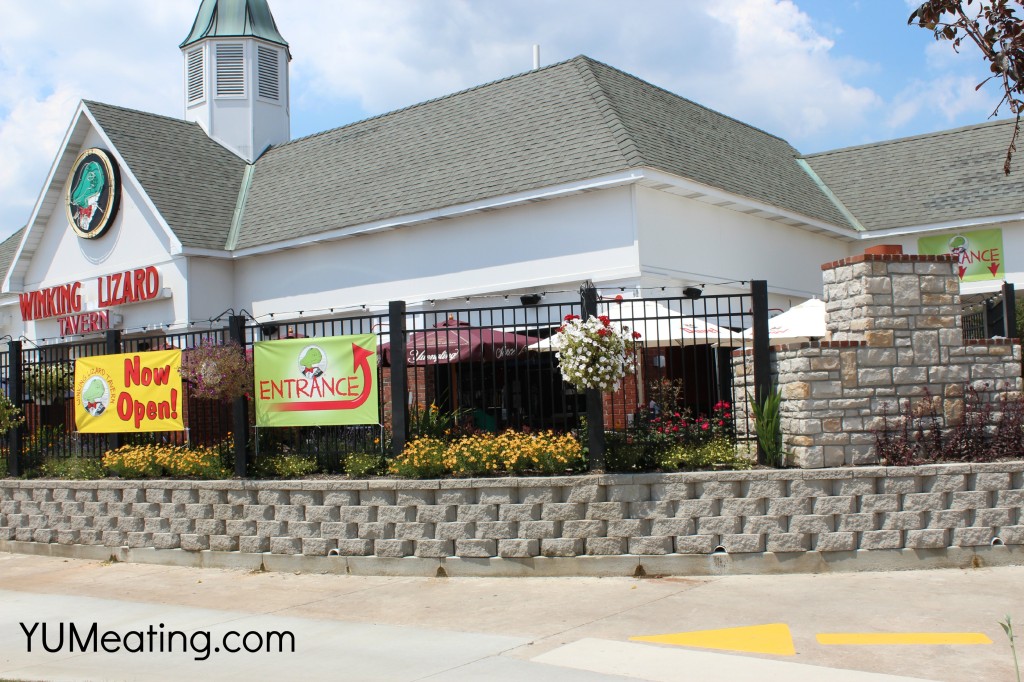 Note: I didn't cook the food – but I did take the photos and eat the food!  (It was my first day out with my new DSLR camera!)  If this is your first time visiting – I'll be sharing all things 'YUM' and once in a while that includes a meal I eat out. But 99.99% of the time my posts are about meals I cook myself!
Last week, the husband and I took a short little trip down to Cleveland, OH just to have a little fun after graduating with my Master's degree. We ended up staying at a hotel just outside of Cleveland in a town called Macedonia, and that is where we found the Winking Lizard.
The first thing I noticed upon arrival was the outdoor patio. If the temperatures were not topped out at 95 degrees the patio would have been much more inviting that being stuck indoors. Indoors was not bad. The atmosphere was very sporty and open. The restaurant seemed to of had a lot of room and gone on for miles. This was a case that the outside did not showcase how large the establishment was inside.