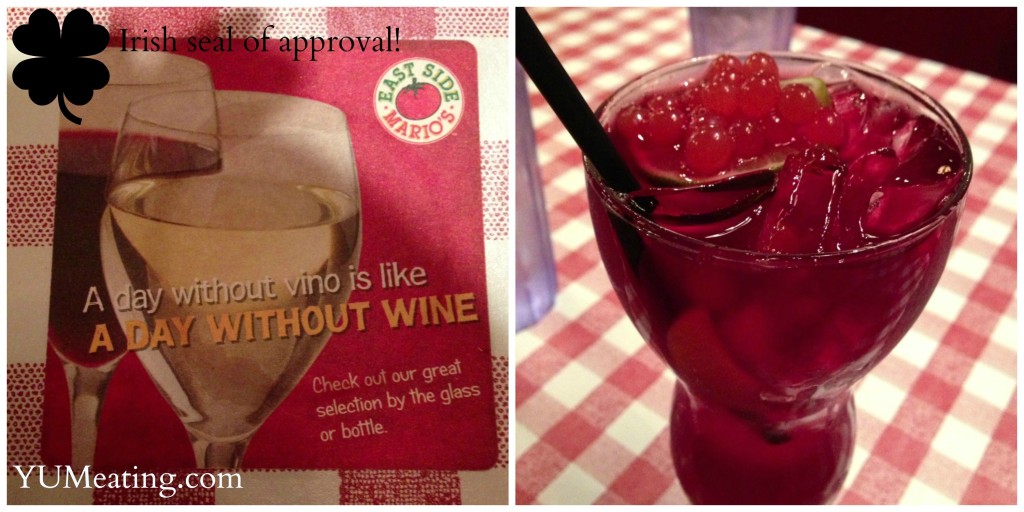 On our trip to Niagara Falls, this was our second eating stop. Our first was The Waltzing Weasel in London, Ontario.  East Side Mario's was on our list to try because the Four Points hotel gave us vouchers to use. It was one of 4 or 5 restaurants located inside our hotel.
I apologize for the photos.  It was late and it was dark inside East Side Mario's so there are dark shadows on my iPhone photos. I debated about this post but I really wanted to brag about my bacon wrapped scallops !
My husband ordered a Sangria. He's not much of a drinker but this is his go-to drink when he does decide to order something. He was tickled to death when it came out and it was full of fruit (even passion fruit) and he didn't have to send it back to ask them to add more mix to it so he couldn't taste the liquor.  I ordered the Canadian VQA white wine and it paired nicely with my meal. I was so proud, I picked it out all by myself!