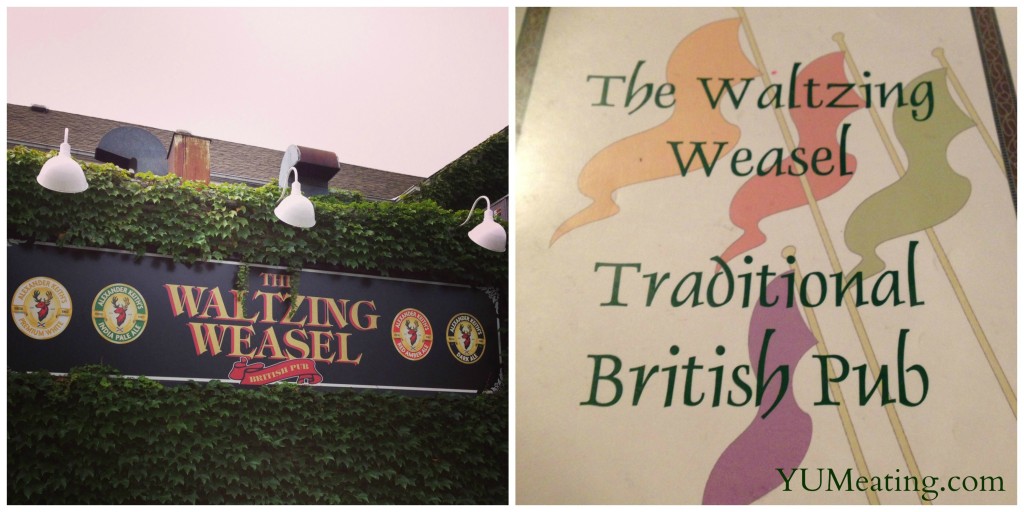 I mentioned that YUM was going to take a quick mini vacation for a couple of days and quick it was. We drove to Niagara Falls, Canada and back in three days.  YUMeating is not going to be a restaurant review site. I don't eat out a lot. Heck, I don't even get a chance to travel a lot. I went to Macedonia, Tremont and Cleveland, OH because I had just graduated and needed break. Niagara Falls was part two of that as it was another present and also served as an early anniversary celebration for me and my husband. Our anniversary is in November, but looking at his schedule for his final year of school and clinical's it does not look like we are going to get much of a chance to celebrate.
When I do get a chance to travel I enjoy sampling the local cuisine. I want to share my YUM experiences!
On the way to Niagara we stopped in London, Ontario at a British pub called The Waltzing Weasel. Growing up Irish I enjoy a lot of Irish and British food so I am ecstatic to sample the food here.