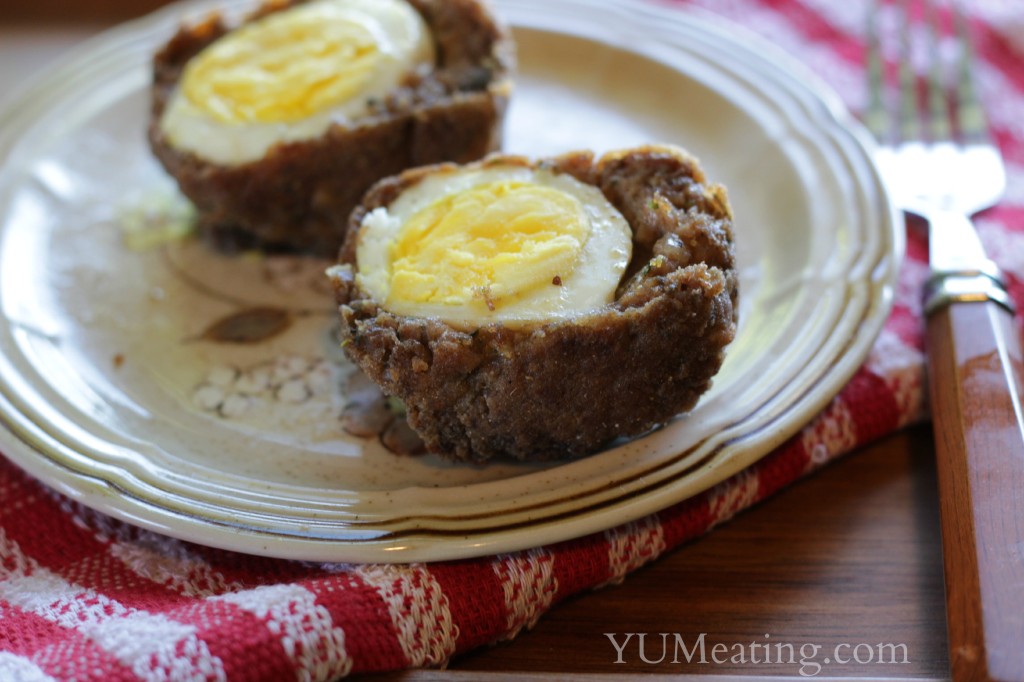 As you may have learned on a few of our travel articles the husband and I love traditional Irish and Scottish food. I'm Irish and he's a mixture of both. I have been wanting to try Scotch Eggs for a looooong time. When I picked up the October 2013 issue of Food Network magazine at Kroger I about fell out of my chair when I realized one of my favorite chefs, Robert Irvine, had a recipe in there for Scotch Eggs. As I read the recipe over I looked at husband with a sad face. Since I am too lazy to type it all out, lucky me, it's also on the website. I skipped the mustard sauce.
"White flour!" I screamed.
"Why does everyone have to use white flour?"
I knew I had to figure out a way to make my own Scotch Eggs.
And, I did.