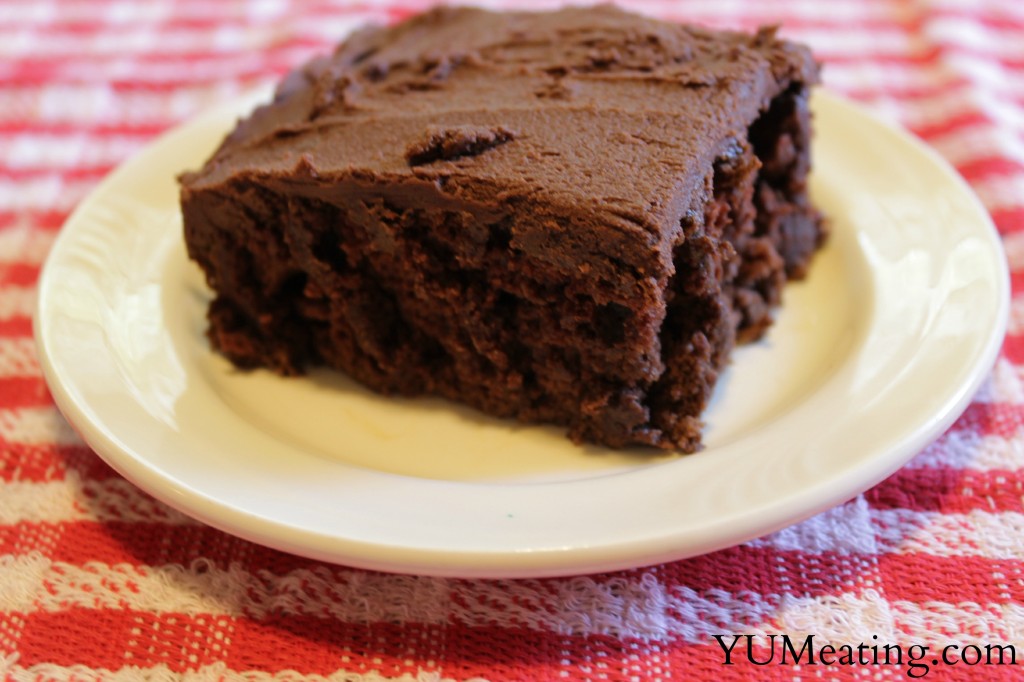 Everything I know about cooking I learned from watching my mom. My obsession with watching my mom cook started at a very early age. Many of her recipes were passed down from her mother and grandmother. It is a real treat for me to be able to share some of these wonderful treats with my husband and kiddo.
This is a picture of  my great-grandmothers salad dressing chocolate cake. I know what you are thinking – salad dressing? Yuck!
But no! Wrong!
You use salad dressing instead of egg and back in my great-grandmother's days they actually used to make their own salad dressing.