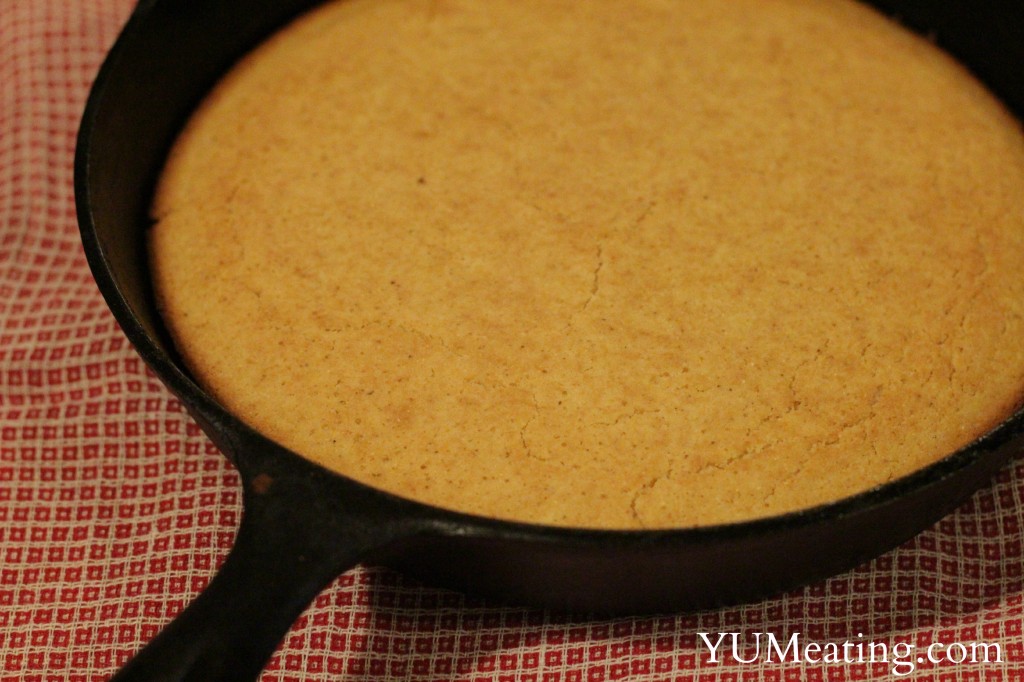 Growing up in the south one of the things I am privy to are countless recipes for cornbread.  Having a mother raised in the North I was taught the wonders of 'Johnny Cake' at a very young age.
When I married my ex-husband  I remember asking my in-laws why their cornbread wasn't sweet (and it was very grainy and not like cake) and the poor woman looked at me like I was off my rocker. Oops.
When I was younger and living in OK cornbread was all the same. Dry. Grainy. Crumbly. And it just tasted like corn. As I got older and OK became a little more developed different variations started to make their way into the restaurant scene. I have tasted cornbread with cheese, jalapeno, peppers, onions, eggs, bacon, ham, pork, various sausages, and pretty much any other vegetable and meat creation you can think of.  Let's not forget about the incredible amount of hot sauce concoctions.