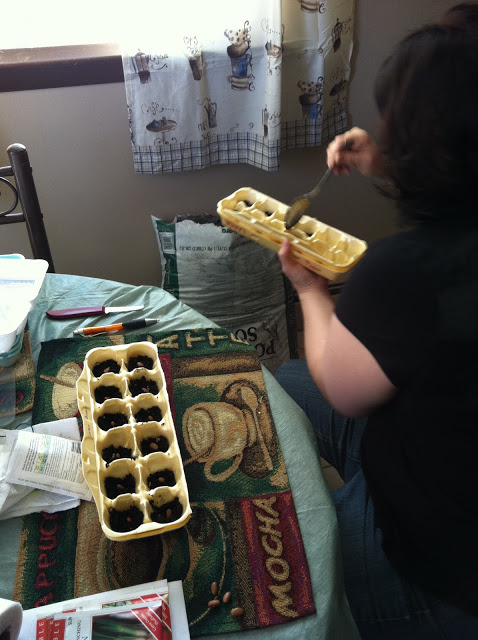 Yeap, thats me. Starting on my indoor garden.
Finally, got my grow along going.
I am only a few weeks late.
That is ok. Better late now that late like we were last year.
The alarm guy was here installing our house alarm. I knew I was not going to get any homework or work done, so I took advantage of the time and decided to try my hand at seed sprouting. I only used half of the pack because I am terrified I am going to mess up somehow and something is not going to grow.