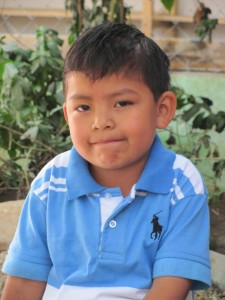 Or maybe this should be titled – "Why I Eat" for this particular website.
For Father's Day I was trying to figure out something meaningful and different to give my husband. Due to the PCOS I have never been able to have children. Even as a young child when my friends would talk about the family they would someday have, I always talked about adopting. When my husband and I attended a Jeremy Camp concert a few years ago I was deeply touched by the program he endorsed but their monthly fee was a little out of our price range.
I thought maybe that would be a good Father's Day gift to my husband from me and then I could get something small that could be from his daughter.
I found Children International and could not have been happier.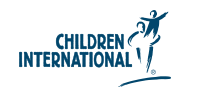 I was allowed to pick the child I wanted to sponsor. Then, they sent me a wonderful welcome packet full of information about him, his family, his country and the Children International program. We have written him a couple of letters and he has written us back. He is 6 now, and he speaks Spanish so his letters are written and translated.  Every time we get a letter I read it outloud to my husband and before I am three words in I am choked up. My gift is minimal, $30 a month. We have months where we do without just to be able to send that $30. However, every penny is worth it. I know I am making a difference in not only this child's life, but his family's as well. For his birthday and Christmas we send an extra $50.
We've been sponsoring him for almost 3 years now.
It's been a wonderful thing to share with lil m. While it makes her sad to learn of others less fortunate, it teaches her a very important lesson in the value of appreciating the things she does have and not worrying so much about what she does not have. In one of her first letters she wrote "you are literally my brother." She did not understand 'sponsorship' so we explained it was sort of like 'adoption.'  lil m is a very loving girl and she told me should could not wait to meet him some day so they could sing and worship together.
This is why I write. I may have started a food site because that is what I love, what I enjoy and where my passion is. But every click you do that makes me a few cents, or every link you follow that makes me a few more cents not only helps me fund this site, (because lets face it, this site is brand new, I am not rolling in the dough) it might just help me with my monthly donation.
If you are interesting in sponsoring your own child please visit Children International for more information.